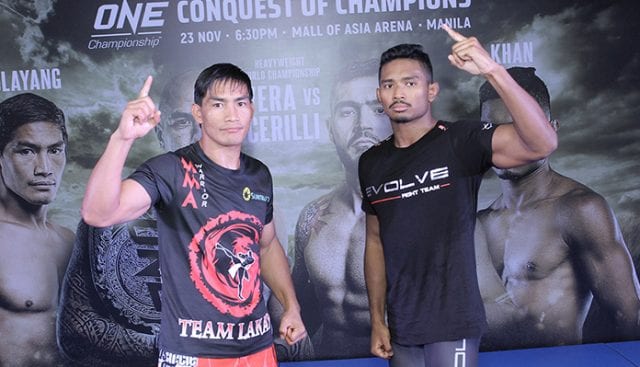 After losing his title last year to former two-division World Champion Martin "The Situ-Asian" Nguyen in Manila, Eduard "Landslide" Folayang will have his much-awaited chance to not only reclaim the lightweight title but also to redeem himself in front of his countrymen.
The Filipino martial arts hero will have his second shot at the ONE Lightweight World Championship as he is now scheduled to go toe-to-toe against Singaporean star Amir Khan for the vacant belt in the co-main event of ONE: CONQUEST OF CHAMPIONS at the Mall of Asia Arena in Manila, Philippines on Friday, 23 November.
This will be Folayang's third and most important match this 2018 and despite winning his previous two matches in impressive passion, the 34-year-old Baguio City native believes that his bout against Khan will be the ultimate showcase of just how much he has improved as a martial artist after his stunning loss back in November 2017.
"This bout is special because it's taking place in front of my hometown crowd in Manila," Folayang addressed the media at the ONE: CONQUEST OF CHAMPIONS Open Workout in Quezon City last Friday.

"It also represents a chance for me to redeem myself because this is the same place I lost the title one year ago. I have worked very hard since then and now the opportunity was once again given to me."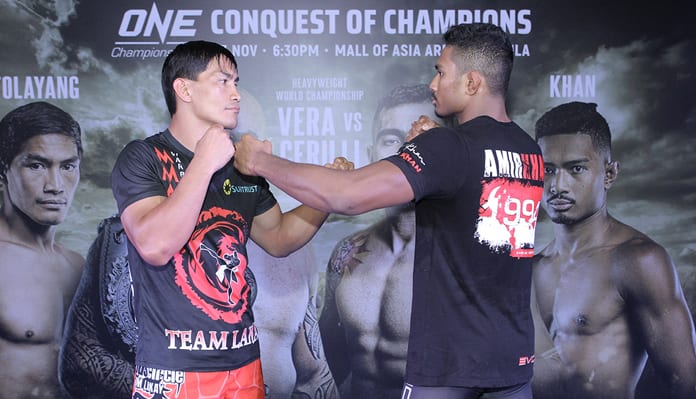 Folayang also did not mince words when asked how much excitement he is feeling with the second opportunity that was given to him to capture the ONE Lightweight World Title.
"I am so happy for the opportunity to once again be fighting for the world title. As always, I feel motivated and encouraged to do my best.
"I want to prove to the world that I am not done yet in this sport and that I can still be world champion," Folayang expressed.
"Losing the title for the first time, it was a very painful feeling but in defeat, I have discovered my weaknesses and made efforts to improve certain parts of my game. Now I am ready to showcase my championship form once again," Folayang ended.
If you enjoyed this story, please share it on social media!