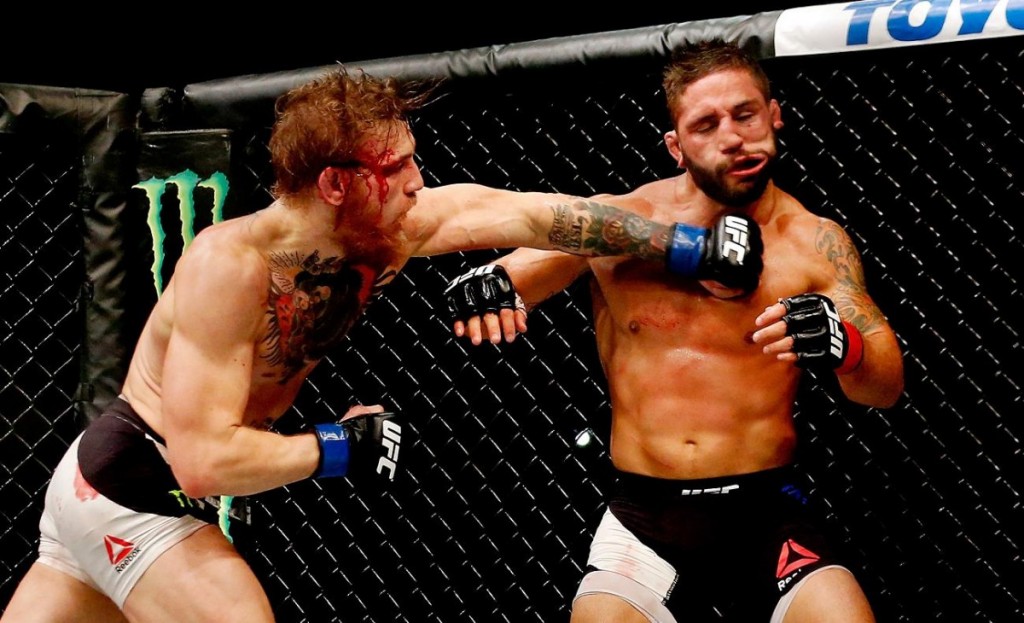 Talking with SevereMMA.com recently, McGregor said he's willing to kill Aldo on December 12:
'I'm hungry right now, I'm prepared to kill this man and unify the belts and then what will they have to say? What will they have to say after Jose falls? Jose is the No 1 pound-for-pound. We'll see what they have to say after Jose crumbles inside one.'
'I said it to [UFC], it was a little to early,' he added. 'I only just fought in July. I only just saved everybody's ass by showing up for that fight in July. I could have easily walked and cost the company $20million in production, $7m in gate, $40m in pay-per-view. I could have cost them a lot.
'I said to them, "It's a little too early for Aldo" because [of] his ribs and his body. I just thought he's going to rush into camp again and it could hamper it and he could pull out again. But we're getting close now. All signs point that he will show up. I hope he does.' If you enjoyed this story, please share it on social media!