Diaz and Butt-Head: I Pulled the Fire Alarm [Video]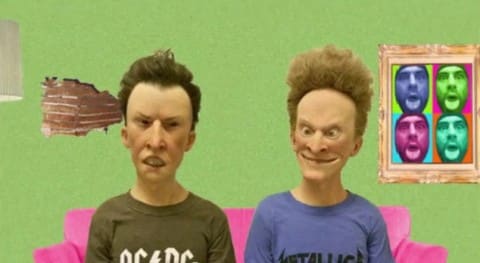 (Now THAT'S an MTV show I would watch.)
Usually when I hear Nick Diaz talk, I think of Rain Man — a savant in the cage, who doesn't do well in social situations. Think about it. Diaz could have been dropped in the movie with Tom Cruise without a script and given what everyone (except those of us have seen his interviews) would consider an Oscar-worthy performance.
Apparently Nick could also fit in well with a blathering fool.
Check out the video below:

(Video courtesy of StockTonHeyBuddy)
Somehow, it doesn't surprise me that Nick would pull the fire alarm. What's surprising is that he realized he screwed up and seemed remorseful.