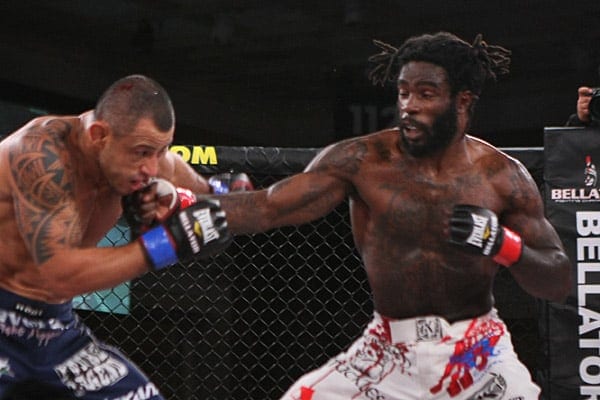 Much like former lightweight champion Michael Chandler, who picked up a huge return win only one bout earlier at tonight's (Fri., June 19, 2015) Bellator 138, former featherweight champion Daniel Straus needed a victory to write the wrongs of a recent stretch that had seen him lose two out of his last three.
Straus came back in a big way against Henry Corrales, delivering a wholly dominant performance that featured a endless barrage of pinpoint punches, knees, and elbows, and finally a tight guillotine choke that saw Corrales saved by the bell.
But it was only a matter of time, as Straus locked on another guillotine to earn the tap in the second round. Watch the video highlights of Straus' big return win courtesy of Gfycat right here:
If you enjoyed this story, please share it on social media!