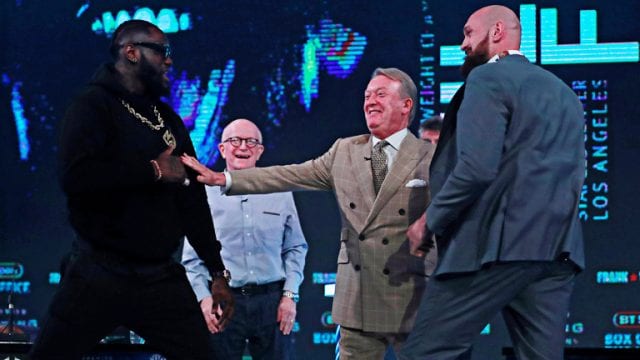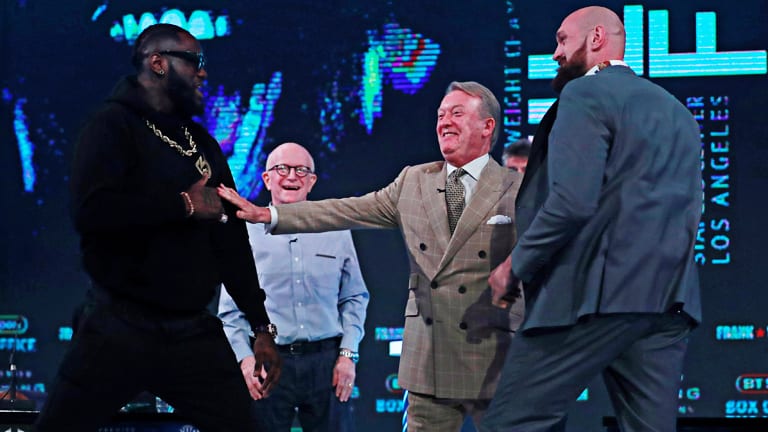 Deontay Wilder and Tyson Fury met for heavyweight high stakes this evening (Sat., December 1, 2018) from the Staples Center in Los Angeles, Calif. It's time to dissect the fallout of the massive fight in the Deontay Wilder vs. Tyson Fury post-fight press conference.
The fight was one of the more high-profile heavyweight championship fights in boxing for perhaps quite a few years. In the end, the bout was declared a split decision draw after 12 rounds of great action. Fury appeared to win the cleaner rounds, but Wilder landed the more impactful shots with two knockdowns. Overall, it was a great fight and a result sure to be discussed for some time to come. A rematch is certainly on the horizon as well.
Watch the post-fight press conference streaming live after the main card here:
If you enjoyed this story, please share it on social media!