Conor McGregor & Urijah Faber Get Into Backstage Confrontation At UFC 189 Weigh-Ins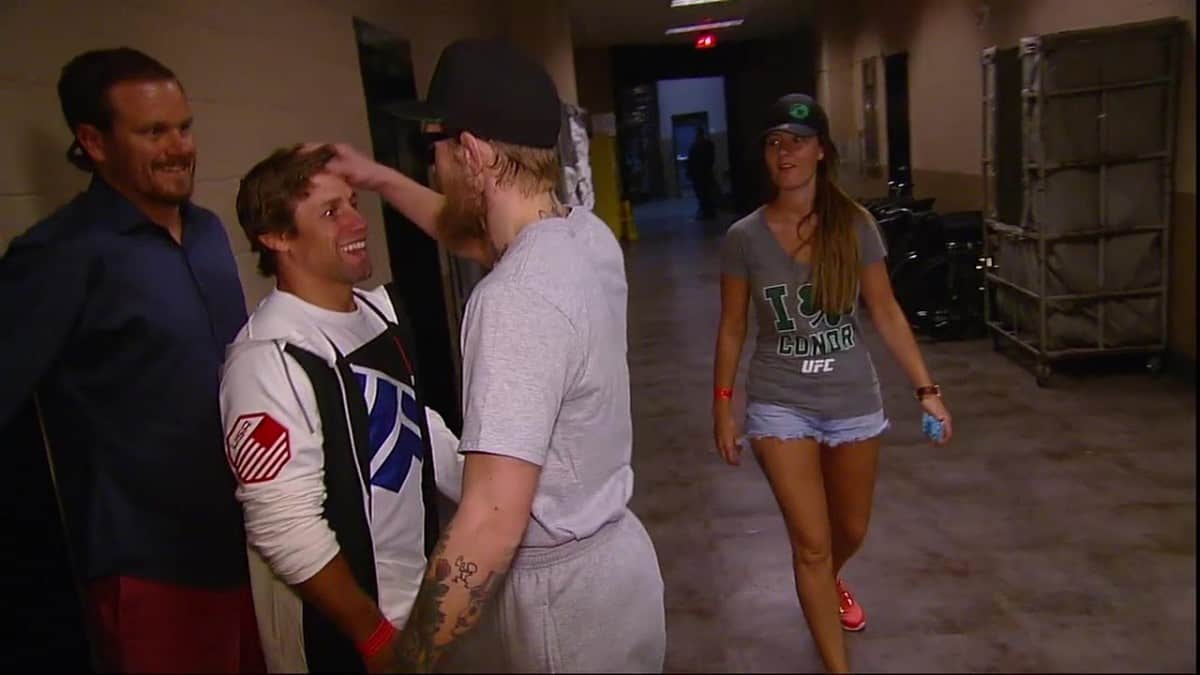 Irish featherweight Conor McGregor may have had to be separated from Team Alpha Male opponent Chad Mendes at today's (Fri., July 10, 2015) UFC 189 weigh-ins from the MGM Grand in Las Vegas, Nevada.
But before that heated scene went down, McGregor apparently got into a bit of a spat with Mendes' teammate Urijah Faber. It appears that the short altercation began when 'Notorious' ruffled the head of 'The California Kid' in a playful manner, eliciting an understandably forceable response from the longtime WEC champion.
When questioned about the scene, McGregor said he could have easily thrown Faber, but nothing happened. Take a look at the video from FOX Sports above and decide for yourself.