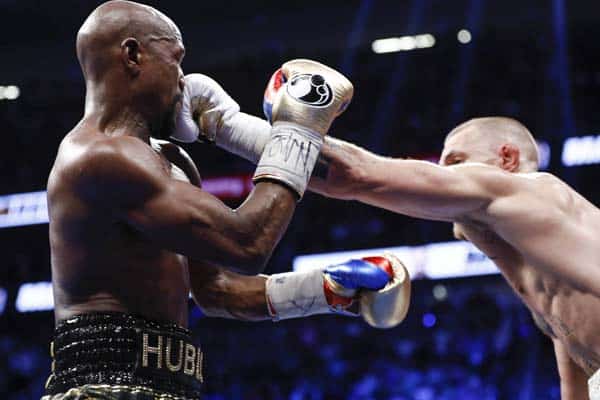 Conor McGregor is still teasing a potential rematch against boxing legend Floyd Mayweather on social media.
The boxing match between these fighters took place on August 26th, 2017, in Las Vegas, Nevada. As seen in the fight, the former UFC champion did show some good things in the ring considering that it was his first outing as a professional. However, he ultimately lost by TKO in the tenth round.
McGregor responded to a person on his official Twitter account and that was where he teased the rematch. He wrote the following:
"I spoiled it with the rush right hook here. The angle was made. He was in the dirt. I just had to set correctly into my feet and fire. Rushing the right hook I lost balance on my back hand. Great boxing fight! A rematch will be interesting no doubt."
Although McGregor looked good in the first three rounds, he started fading as the fight went on. Even McGregor cited patches of fatigue that he needs to overcome. He made it clear by admitting that going 12 rounds was always a challenge for him during training camp.
The former UFC lightweight and featherweight champion has been linked to a fight against Donald Cerrone in July. However, UFC President Dana White has expressed extreme skepticism that it will happen. Time will tell whether this fight actually happens between McGregor and Cerrone – let alone McGregor and Mayweather.

If you enjoyed this story, please share it on social media!