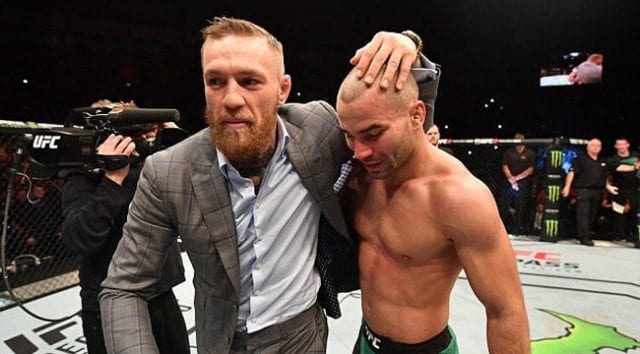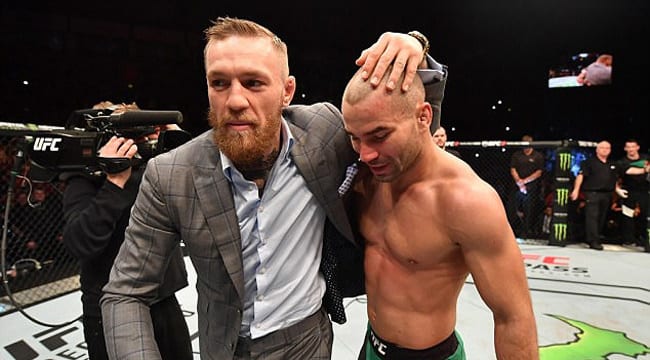 Artem Lobov has been dominating several combat sports headlines for his bloody win over Jason Knight in the main event of last Saturday's (April 6, 2019) Bare Knuckle FC 5 from the Mississippi Coast Coliseum in Biloxi, Miss. It's time Conor McGregor praises him for that effort.
Lobov's longtime friend and training partner McGregor issued a message for 'The Russian Hammer' on social media. In it, he insisted Lobov deserved a new contract with BKFC. He also claimed Lobov had shut up Paulie Malignaggi, which was no easy task to do:
"What an animal! Proud of you @RusHammerMMA! Amazing fight Paulie's nice and quiet all of a sudden and that's not like him haha We want a new contract for the @RusHammerMMA for this next bout! It has been earned and now deserved! What a great showing @Jasonthekid23. Big respect!"
McGregor is currently dealing with a host of outside-the-cage issues. He is allegedly under investigation for assaulting a fan in a Dublin bar. The superstar is also due in court for his Miami Beach arrest last month, although he did reportedly settle the connected lawsuit.
He's also been involved in a highly-publicized beef with rival Khabib Nurmagomedov that became personal last week. A rematch between the two could be headed for the Octagon when both men return. But it's unknown when – or even if – McGregor will be back.
As for Lobov, he assured everyone he would be back in June to face Malignaggi in the BKFC ring. If he has a new contract in tow remains to be seen, but it won't be for lack of trying from McGregor.
If you enjoyed this story, please share it on social media!