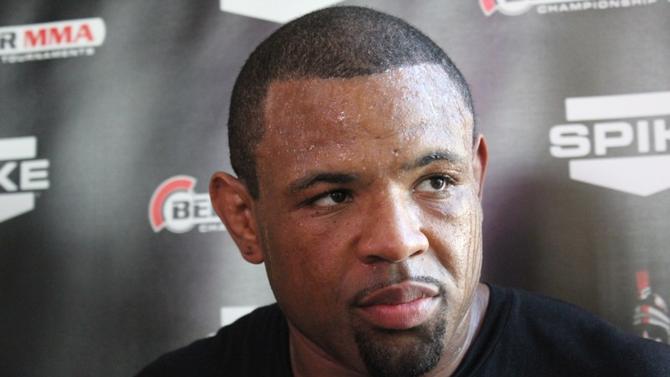 Bellator 124 Uncut video
Bellator 124 went down this past Saturday September 12th, amidst a pretty busy weekend for combat sports. Fans were treated to the rematch between boxing great Floyd Mayweather and feisty "Chino" Marcos Maidana, UFC Fight Night 51, ONE FC 20 and WSOF 13. Scott Coker's promotion trucked on, and did well considering the stiff competition.
Highlights of the event include light-heavyweight champion Emanuel Newton with another spinning back fist KO, this time the unsuspecting victim was former UFC heavyweight/light-heavyweight Joey Beltran. Also present was former UFC lightweight Ryan Couture, who won his match against Tommy Bagnasco by first round submission.
Thanks to the Bellator MMA youtube, here is the Bellator 124 Uncut video. It's pretty cool to see behind the scenes of pro MMA, as the above video proves…