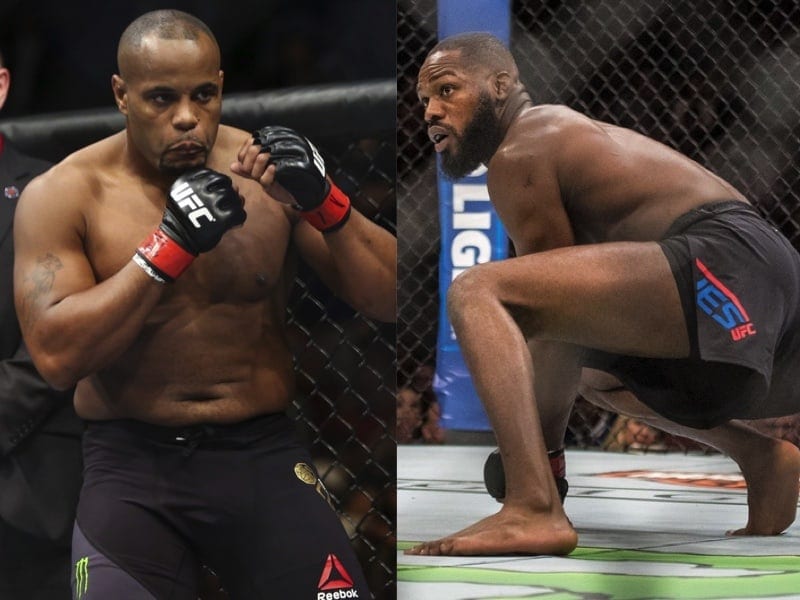 2) Jon Jones vs. Daniel Cormier
Jon Jones has exchanged words with a few of his opponents in the past, but never did he engage in a trash talk battle quite like he did with Daniel Cormier ahead of their UFC 182 light heavyweight title bout.
The bad blood between the two poured over into various press conferences, media appearances and of course into their now infamous "hot mic" incident where the two went back-and-forth at each other when they believed the cameras were off and away. Their trash talk battle even escalated into a full-fledged brawl at a stare down.
In the time sense their scrap at UFC 182, which Jones won via unanimous decision, the two have been scheduled to rematch twice, which only heightened the trash talk battle, although the bout has never come to fruition. The two will likely lock horns again at some point, leading us to believe that the trash talk is far from done.