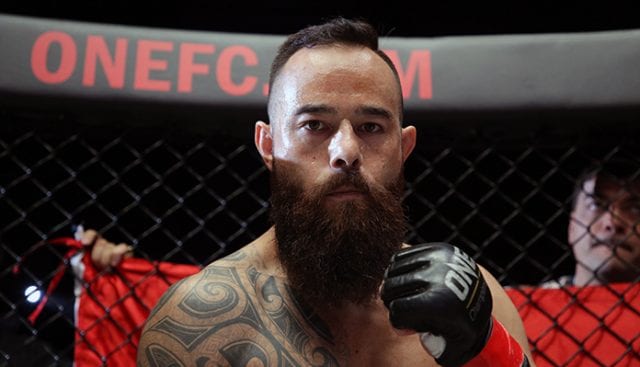 Anthony "The Archangel" Engelen did not waste any time getting back into his competitive groove after his return to ONE Championship at the tail end of 2018.

After announcing he would compete in November's ONE: HEART OF THE LION event in Singapore, "The Archangel" clocked up three contests in quick succession

First-round stoppages over Meas Meul and Jimmy Yabo then saw the Dutch-Indonesian's stock rise significantly in the ONE featherweight division.

However, Engelen's standing took a slight dip in January at ONE: ETERNAL GLORY when South Korea's Kwon Won Il KO'd the 33-year-old, a minute into their contest, in the Indonesian capital.

Undeterred Engelen returned to the gym and set about correcting his mistakes, confident he would soon get a chance to redeem himself under the bright lights of the ONE cage.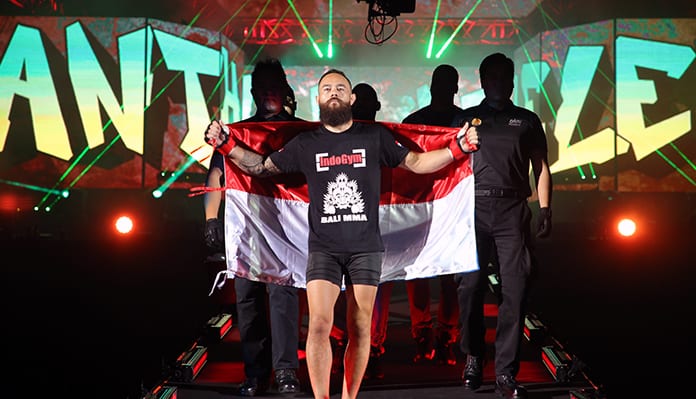 "I only took two weeks off and then straight back into training. Just picking up where I left off," Engelen says

Thankfully he did not have to wait too long before being given another opportunity to impress.

On 31 March at ONE: A NEW ERA, Engelen will face off against highly-rated American submission artist Garry "The Lion Killer" Tonon, in what promises to be a historic night inside the Ryogoku Kokugikan in Tokyo.

"I was happy to get offered to fight in Japan — the biggest ONE card ever. And fighting in Japan is a dream come true," Engelen said.

"Fighting in Japan is like the holy grail of martial arts, and to do so while competing alongside the best in the world, my heroes who I watched while I was still a beginner in the sport, it's an honor. Of course it is also a great opportunity to share the cage with Garry Tonon, the best grappler in the world."

When Engelen refers to Tonon as "the best grappler in the world," he is not exaggerating. The 27-year-old American Brazilian Jiu-Jitsu specialist is a five-time Eddie Bravo Invitational World Champion, who is trained by the legendary John Danaher.

Tonon is riding a three-bout win streak, since making the switch to mixed martial arts and is regarded as one of the promotion's most significant signings of 2018.

While Engelen is aware of the submission skillset Tonon brings to the cage, he also knows that it would be unwise to only focus on the American's ground game.

"At this level, everyone is dangerous in all areas," he said.

"It just doesn't happen that a pro fighter has no knowledge at all about a certain aspect, whether it's striking, grappling, wrestling. So I just need to train as usual — train my striking, train my grappling and wrestling, and hopefully, I don't get caught in a heel hook."

After his disappointing loss to Kwon, Engelen sat down and examined what went wrong in a bout that he was more than capable of winning.

"During my bout in Jakarta, I just had too many things going through my mind, too many distractions. That loss definitely got my head straight again. And I won't make the same mistake again," he promises.

Training out of Bali MMA, Engelen is fortunate enough to be surrounded by some of the world's top martial artists. The gym will be well represented in Tokyo with three of their athletes including Engelen competing at ONE: A NEW ERA.

Andrew Leone will take on Team Lakay's Danny Kingad in their ONE Flyweight World Grand Prix Quarter-final match up. While later in the night ONE Women's Strawweight World Champion Xiong Jing Nan will defend her crown against Angela Lee in one of the most anticipated bouts of the card.

For a gym like Bali MMA, major events like Tokyo are just what comes with the territory when you have a camp stacked with world class athletes.

"In Bali MMA we got people preparing for bouts almost every day of the week. We got people competing in organizations all over the world," Engelen says.

"So for us, it's just business as usual. We train hard, and we support each other. Whether or not we are preparing for a fight, it doesn't change anything. Just grinding every day in paradise," he adds.

If Engelen can record a victory over Tonon on 31 March, his return flight to paradise will be that much sweeter.

If you enjoyed this story, please share it on social media!