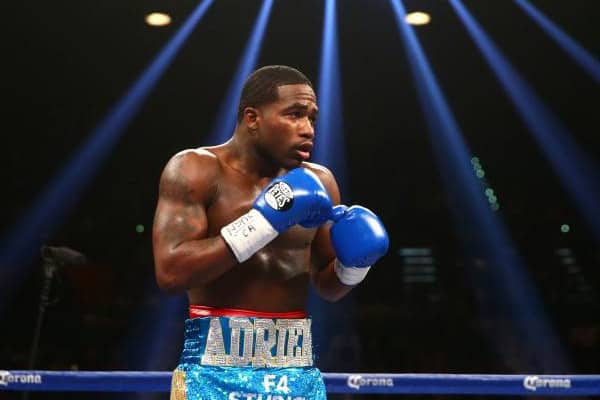 Former four division boxing world champion Adrien Broner has been hit with a restraining order.
The order comes after Broner's recent comments on social media in which he claims he'd shoot homosexual men "in the f***ing face" if they attempted to inappropriately touch him (via Boxing Scene):
"If any f*g punk ass n*gga come run up on me, trying to touch me on all that gay sh*t, I'm letting you know right now, if I ain't got my gun on me, I'm knocking you the f*** out," Broner said.
"If I've got my gun on me, I'm shooting you in the f***ing face. That's on God. I ain't playing with none of these n*ggas. I don't want that gay sh*t."
The incident seemed to spark off when Broner accused social media star Andrew C. Caldwell of sliding into his DMs. Caldwell gained national attention when he claimed to have switched from being gay to straight after church services:
"Andrew Caldwell if you don't get out of my inbox before I punch the testosterone out yo gay ass!," Broner said.
"These n*ggas bold as f***! I guess I don't do enough gangsta sh*t no more smh for respect you got to shoot a n*gga get a n*gga shot every week….. #F***OutOfHERE."
Broner has been ordered to stay at least 500 feet away from Caldwell.
If you enjoyed this story, please share it on social media!