We would like to bring to your attention an exclusive interview with the Bellator Middleweight Tournament Winner Alexander "Storm" Shlemenko. Known for his unorthodox stand-up, Shlemenko made his Bellator debut on April 29th 2010, winning a Unanimous Decision against Matt Major. Shlemenko later defeated the firm favorites Jared Hess (injured his knee in the third round), and Bryan Baker via TKO, on his way to victory in the Bellator Middleweight Tournament. The "Storm" will fight for the Bellator Middleweight Title against the reigning Champion Hector Lombard on October 28th at Seminole Hard Rock Hotel & Casino in Hollywood, Florida.
Born on May 20th 1984 in the Siberian city of Omsk, Alexander Shlemenko currently holds an impressive Mixed Martial Arts record of 30-4, with 19 Knockouts, 4 Submissions and 7 Decision victories. Alexander Shlemenko is a part of RusFighters Team, based in St. Petersburg, Russia.
You are scheduled to fight Hector Lombard on October 28th. What can you say about him as an opponent, and how do you prepare for the fight?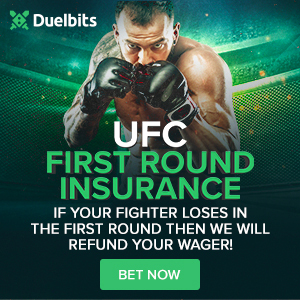 Lombard is a good fighter. He's very explosive. It's hard to see any weaknesses in his game. He has a good wrestling, great physique, explosive striking. So I'll prepare for this fight with a greater intensity than for previous fights. This fight will also be a first 5-Rounder in my career. So that's another reason to redouble my efforts in training.
You and Hector Lombard are both known for an amazing striking technique. What do you think about bringing the fight to the ground, could it be a part of your gameplan?
To tell you the truth, I'm not a huge fan of fighting on the ground. I would like to stand with Hector, like in my any other bout. Striking is my favorite technique, so I plan to give him a hard fight in stand-up, if he has enough courage for this.
What will it mean for you to become a Bellator Middleweight Champion?
It will mean a lot to me. This will mean that all years of hard training and fighting were not in vain. In addition, we never had someone in Siberia who holds such a prestigious MMA title. I can't wait to bring this belt to Omsk.
UFC fighter Denis Siver for instance, was also born in Omsk. What can you tell about the development of Mixed Martial Arts in your hometown, and if we can safely declare Omsk as the City of MMA?
First and foremost, Omsk can be called "The City of MMA" because of the "Saturn Profi" MMA club located in the city. That's where I train, and where trains my disciple Alexander Sarnavskiy (10-0 MMA), who was recently recognized by Sherdog.com as the best Unbeaten Prospect in Europe. The club exists thanks to efforts of the director Kavkaz Sultanmagomedov, who was also one of the best fighters in Russia.
Let's talk a little about the future. Ronaldo "Jacare" Souza is now a Strikeforce Middleweight Champion. Would you like to get a rematch against the Brazilian? And do you see yourself as a UFC fighter at some point?
To tell you the truth, the fight against Jacare is my biggest desire. When I fought him for the first time, I was totally unprepared to fight on the ground, so I was an easy prey for him. I'm completely confident that today the result would be completely different. As for today, the UFC are without a doubt the biggest tournament, and to fight there is a great honor for any fighter. But I'm currently signed with Bellator, who are also a promotion of the highest level. I have unfinished business here, so the fight against Lombard is my main priority.
Is there a fighter outside Bellator with whom you would like to fight in the future, maybe Anderson Silva?
Like I said, first and foremost it's Jacare. But in general, I would be interested in fighting against any other Top 10 Middleweight.
There was a time when you had three consecutive defeats. Was it the hardest stage of your career, and how did u manage to get back on the winning ways?
I think that two of these defeats were totally undeserved. These were two fights against Pele (José Landi-Jons) in Brazil. The most important lesson I learned from these defeats, is to never leave the outcome of the fight to the judges. And yes, I think it was a very difficult period in my career. However, I try to draw conclusions from such things. If you know how to properly deal with defeat, it can only make you stronger. In addition, the team of my club «RusFighters», my manager Alexey Zhernakov still believed in me. Their support has also helped me to win again.
What's the origin of the nickname "Storm", and what kind of meaning it has for you?
I just like it. It sounds good in both English and Russian, and I think that it resembles the way I fight.
What kind of message you want to send Hector Lombard, ahead of your fight on October 28th?
I would like him to prepare for our fight as hard as he can, because I don't want to hear any excuses after I beat him.