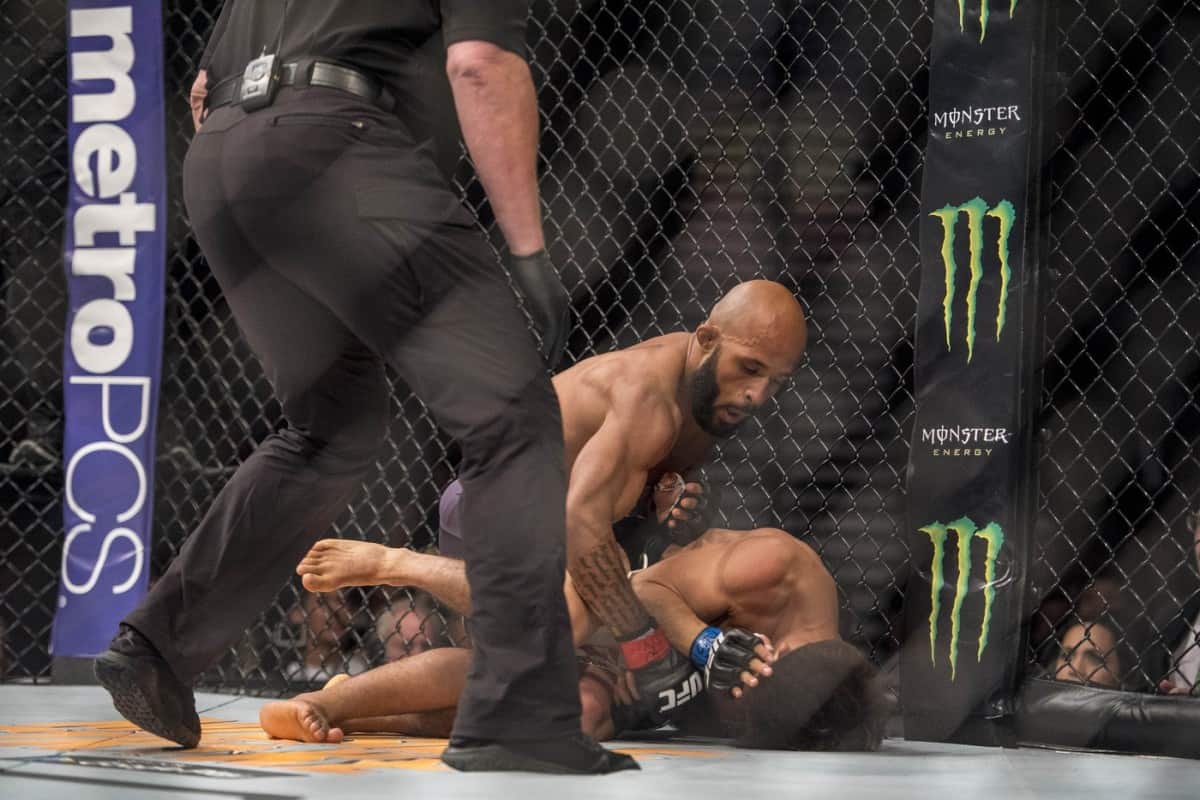 2. Is There Such A Thing As A Mouse Trap?
Is there anyone who can beat this man at 125 pounds? Demetrious "Mighty Mouse" Johnson made quick work of No. 2-ranked flyweight and Olympian Henry Cejudo. Johnson connected with a devastating knee to Cejudo's head and it was all over from there.
Johnson is now on a ten-fight win streak and has not lost since 2011 when he fought Dominick Cruz at bantamweight. Johnson has relatively cleaned out the division and now puts the flyweight division in a bit of predicament. "Mighty Mouse" has certainly earned the title of pound-for-pound best fighter in the world, but what's next for the surging flyweight champion?