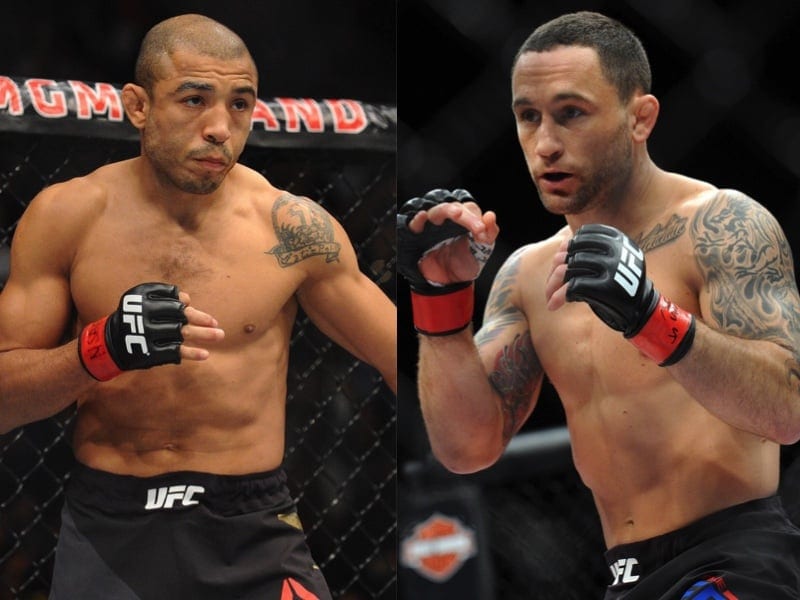 First off Frankie Edgar addresses his next fight with Jose Aldo, before the conversation inevitably moved to the subject of Conor McGregor. "The Answer" claims to be a new man coming in to the rematch with Aldo, who'd won their last fight in a very close split decision:
"Three years have passed, I'm a different fighter and he's a different fighter. This time around I'm coming in with the momentum, this is my time now. Being a two division champion is something I've been trying to do for a while now, since the first fight with (Jose) Aldo, July 9 there's going to be another two division champion, and his name's not going to be Conor McGregor."
When McGregor was originally slated to face Rafael dos Anjos at UFC 197 (which then changed to UFC 196) before the lightweight champion's injury, he could have become the first consecutive two weight UFC champion. Of course his welterweight loss to Diaz shattered a lo of options at UFC 196, but now Edgar lives in hopes of beating McGregor as the next name on the list of fighters to win belts in two divisions. Who knows, maybe Edgar could challenge for the lightweight belt if he gets success as a featherweight champion, which may not be too long if McGregor vacates the 145-pound belt:
"Jose and I are both going for the same thing, we gotta fight for the interim title and then go for the real thing, if Conor ever does come back down to defend it. I'm ready man, I'm walking home with that belt. It's the number one contender belt. But I don't think Conor McGregor will ever come back down to defend his belt, who knows, then it will become the real belt. I don't think he was scared to fight me, I think he was scared of the result. He knows that fighting at 170 or 155 he could come back down maybe, but there's that risk at 145 that he would lose that belt to me." If you enjoyed this story, please share it on social media!