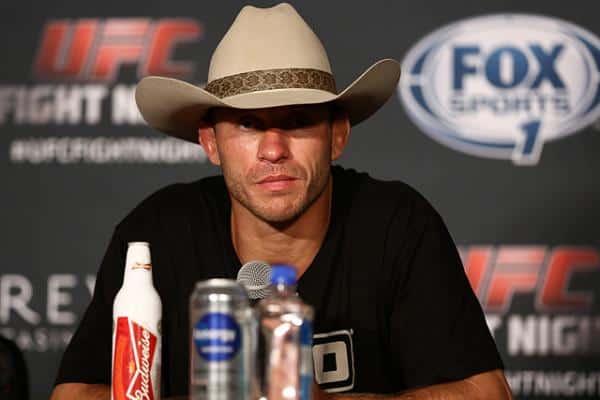 2. The More Marketable Man
As much as we sometimes hate to say it, at the end of the day, mixed martial arts is a business and the UFC is always looking for the most marketable fighter that will in turn bring in the most money.
To give credit where credit is due, dos Anjos has done more than some previous Brazilian champions in terms of marketing himself. He has moved his family to America, learned English, and has done well with the media and social media.
However, it seems as if Cerrone is the more marketable man, and the bigger draw.
The No. 1-contender is able to appeal to a wide range of fans specifically the American population. Cerrone is a true American in every sense. He is a beer drinking cowboy who lives and trains on a ranch he built with his very own hands.
His anywhere, anytime mentality along with his daredevil lifestyle has made him a fan favorite. Some say that Cerrone is the most popular fighter to have never sported UFC gold, and he now has the chance to accomplish that feat which could bring his star power to a whole new level.