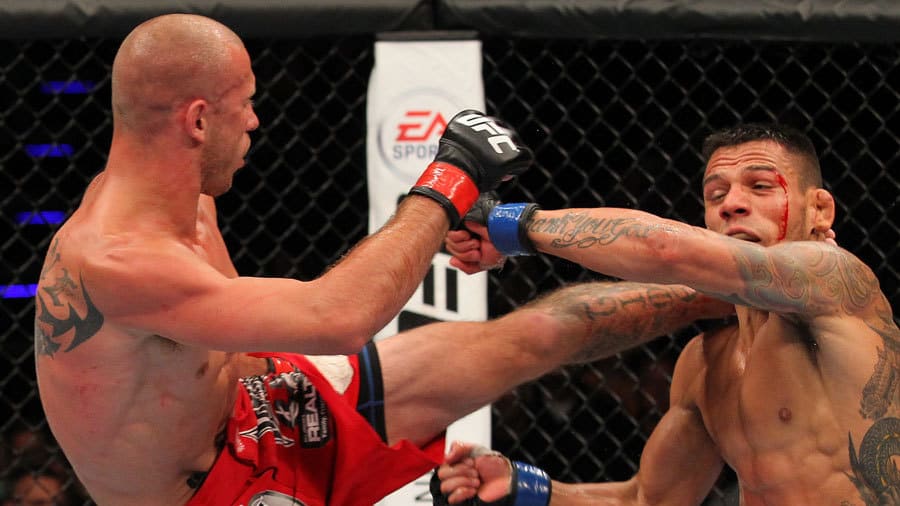 3. Finishing Ability
Aside from taking a liking to active fighters, we also know that the UFC brass tends to play favorites towards those who go out to finish fights.
That being said, Cerrone is one of the best pure finishers in mixed martial arts period. With lethal Muay Thai skills, and a vicious ground game, "Cowboy" has shown the ability to finish a fight in many different ways and he has done just that.
To once again compare the two fighters, dos Anjos has 24 career bouts, while Cerrone has 28, relatively close numbers. That being said, the champion has 12 finishes, while "Cowboy" boasts a super impressive 20 finishes in 28 fights.
With five finishes coming in his last eight fights alone, Cerrone is simply a killer inside of the Octagon which has never been a problem with fight fans. This along with some other factors leads us to our next reason as to why the UFC may want "Cowboy" on top at 155-pounds…