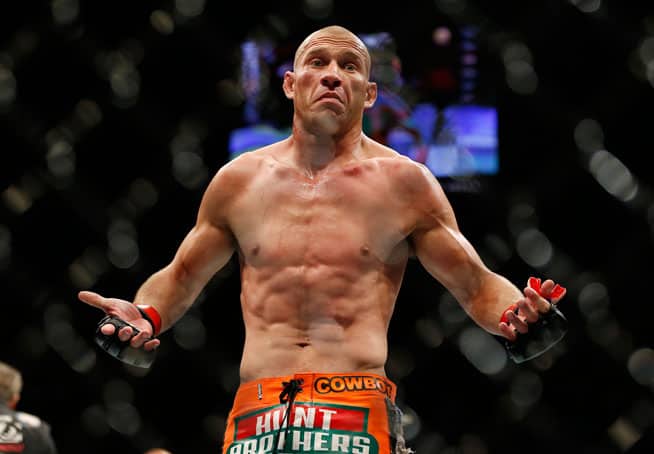 4. Donald Cerrone Is One Of The Most Active Fighters On The Roster
Over the last few years we have frequently seen injury prone champions put divisions on hold for way too long.
To name a few examples, Pettis spent just under a year and a half on the sidelines after winning the title before making his first defense. Former heavyweight boss Cain Velasquez didn't fight for well over a year and a half before finally putting his title on the line again against Fabricio Werdum last June.
Former featherweight champion Jose Aldo has also pulled out of multiple bouts due to injury and was inactive for 14 months before taking on Conor McGregor last weekend.
Injuries have always been a problem, and that's to be expected in a sport like mixed martial arts (MMA), but injured champions can cause even bigger problems. If a champion is less active than he should be, divisions become stagnant and begin to garner less attention.
While this has been an issue in the past particularly in the lightweight division recently, it's likely that it wouldn't be with Cerrone at the helm, as he happens to be one of the most active fighters in the UFC today.
To prove my point, "Cowboy" has competed eight times since meeting dos Anjos just over two years ago (not to mention that he has won all of those bouts), while the Brazilian champion has competed five times in that same time period.

While RDA hasn't necessarily been inactive so to say, Cerrone is just of a different breed in terms of fighting often, and I'd have to believe the UFC would be fond of having a champion like this.