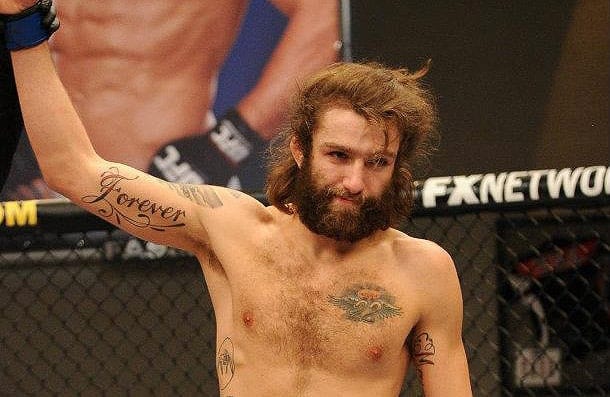 3. A Future Lightweight Contender Emerges?
The co-main event of last night's event featured a 155-pound matchup between skillful grapplers Jim Miller and Michael Chiesa.
Miller has remained relevant in the division for years now, and is undoubtedly one of the best submission artists in the sport. Chiesa on the other hand, is a former The Ultimate Fighter (TUF) winner and a younger fighter who was looking to make a statement.
A statement is exactly what he made, as "Maverick" was able to escape from some tough positions, and essentially submit Miller in the second round which of course is no easy task. Beating a divisional mainstay is one thing, but to do it in the fashion that Chiesa did was quite impressive.
In his post-fight interview, the former TUF winner even called out press row claiming that he was a top-15 fighter now, and that he plans to be a top-5 fighter by the end of 2016.
Could we have possibly seen the emergence of a future contender at 155-pounds?