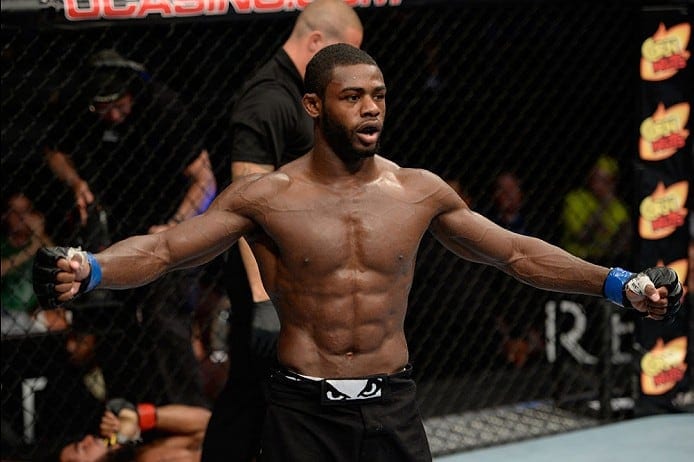 5. The UFC Needs To Pay Aljamain Sterling
No. 5-ranked bantamweight Aljamain "The Funk Master" Sterling has proven himself to not only be one of the best prospects in the 135-pound division, but also one of the best prospects in the sport. At 26 years of age, the New York native boasts a super impressive undefeated record and has appeared to improve each time out.
Heading into his bout last night with Johnny Eduardo, however, it seemed as if Sterling wasn't too happy with how his career was going. First off, it took months and months of campaigning for him to get a fight, and on top of that, "The Funk Master" also brought up the possibility of retirement at one point if he wasn't able to fight as often as needed to earn a living.
To make matters more interesting, last night marked the last fight on Sterling's current contract, leading many to believe that he would test free agency soon after.
After his bout with Eduardo, however, it's vividly clear that the UFC must pay this man. "The Funk Master" came out strong once again and dominated, ultimately scoring a second round submission victory. He then put on quite a show in his post-interview as well.
Not only does Sterling have all of the tools to be a potential star, but he is simply an elite level bantamweight and deserves to be paid like one.