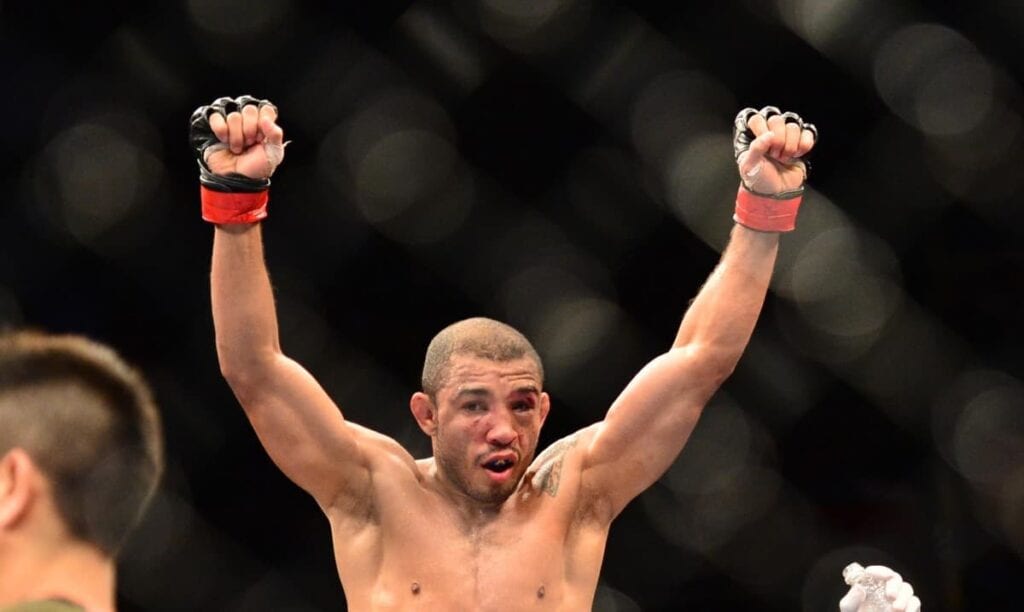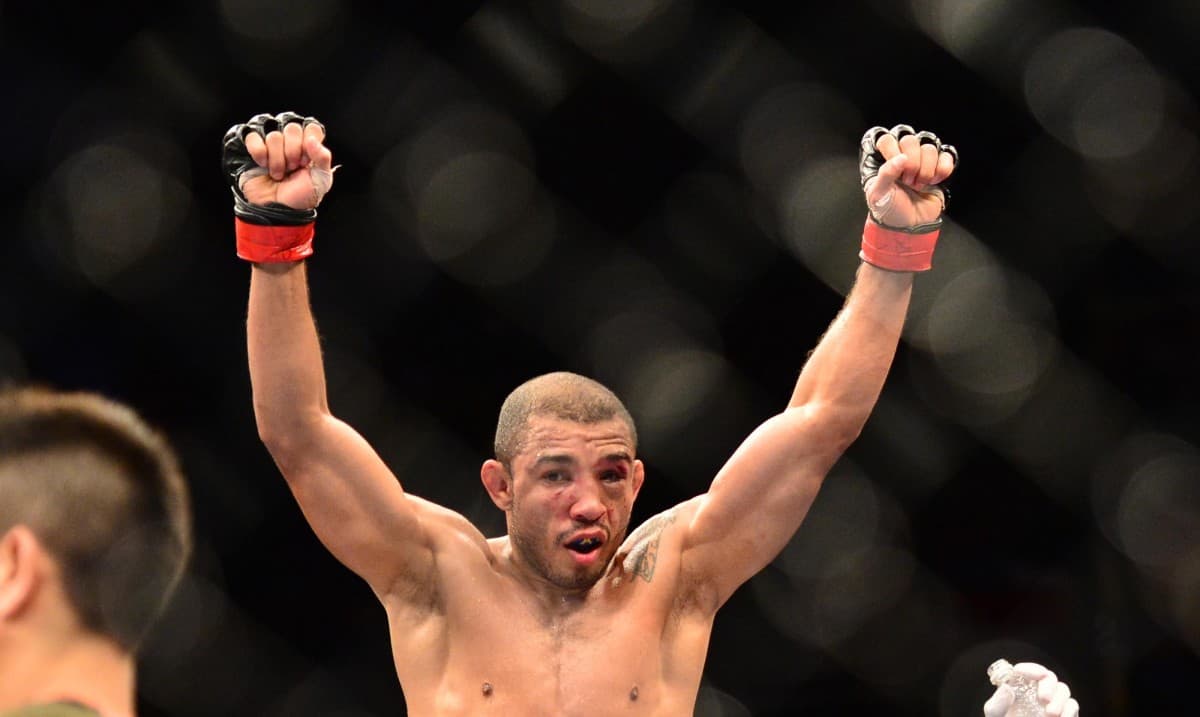 2. Jose Aldo
This is the man mentioned above, as the featherweight champion getting ready to defend his title for the eighth-straight time. Jose Aldo is the only featherweight champion in UFC history, and considered by many to be the best 145-pounder the sport has ever seen.
A devastating Muay Thai striker, "Scarface" is 25-1 in his career, and he hasn't lost in nearly a decade. Aldo has run through everyone that the UFC has put in front of him, as he owns wins over Urijah Faber, Mark Hominick, Kenny Florian, Chad Mendes, Frankie Edgar, Ricardo Lamas, Chan Sung Jung, and Cub Swanson.
He will now meet interim champion and Irish hype machine Conor McGregor next month in a fight that many see as a tough stylistic matchup for the champion. If Aldo can indeed get passed McGregor, however, it could be argued that he has cleaned out the entire division.
With the resume that Aldo possesses, he is clearly deserving of a spot amongst the best Brazilian UFC fighters, but he still falls short of one man…