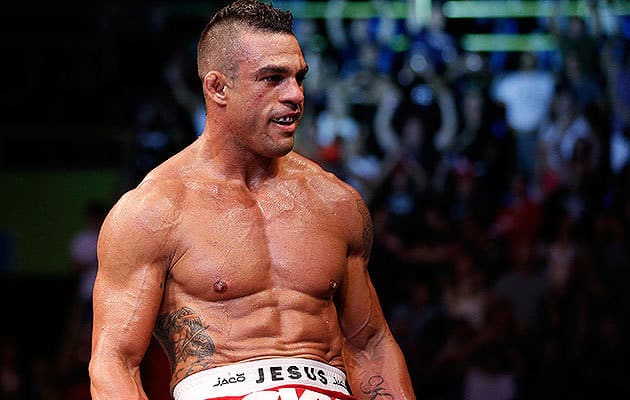 3. Vitor Belfort
First things first, let's get this out of the way.
Vitor "The Phenom" Belfort is one of the most controversial figures in the history of the sport. His multiple drug test failures, suspensions, and infamous use of the now banned testosterone-replacement-therapy (TRT) have caused fans to drown him in criticism, but Belfort has been fighting for nearly two decades.
Has he been cheating his whole career? We can speculate, but we can't know for sure, and for that reason, we must look at his long list of accomplishments.
A fearsome and vicious striker, Belfort owns an impressive 18 knockout wins to his record. He is a former UFC light heavyweight champion, as well as a former UFC heavyweight champion. "The Phenom" has also scored the most knockouts in UFC history, as well as the most first-round finishes in UFC history.
Some of his notable wins include victories over Wanderlei Silva, Randy Couture, Rich Franklin, Michael Bisping, Luke Rockhold, and Dan Henderson. Although his reputation, and career will almost always be plagued by controversy, Belfort has had quite an illustrious run.