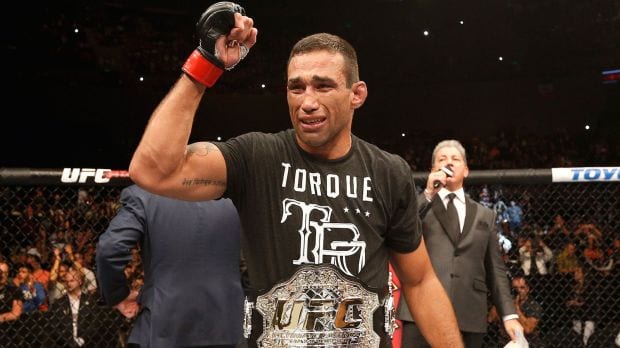 4. Fabricio Werdum
Current UFC heavyweight champion Fabricio "Vai Cavalo" Werdum may have just hit his stride at age 38, but he's been able to show that he ranks up there with the best heavyweights of all-time.
"Vai Cavalo" may very well be the Brazilian jiu-jitsu artist to ever compete in mixed martial arts and his track record shows that.
Werdum owns submission wins over all-time greats Fedor Emelianenko, Cain Velasquez, and Antonio Rodrigo Nogueira. The Brazilian champion has now added a versatile striking arsenal to his game, and has suddenly rattled off six-straight victories.
Although he may be getting up there in age, "Vai Cavalo" may still have some gas left in the tank and could establish himself as one of the greatest of all-time period depending on how his title reign goes.