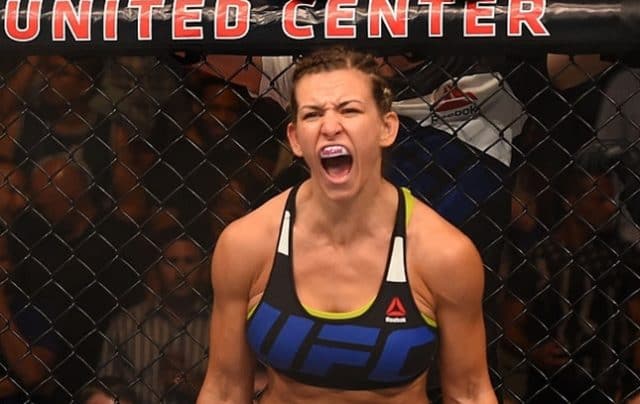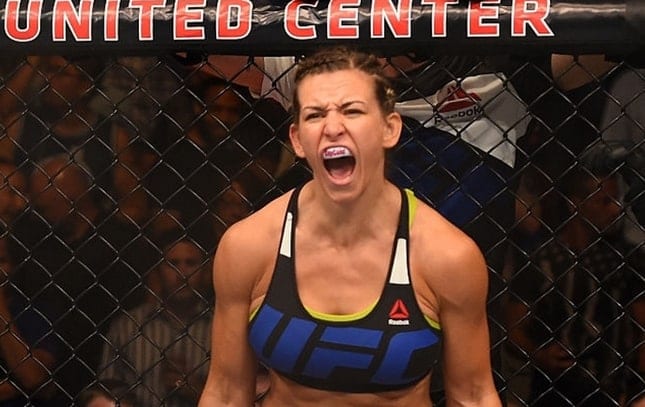 With a four-fight win streak intact, UFC women's bantamweight runner-up Miesha Tate has recently been crying out in the media that she's extremely frustrated with her position in the otherwise talent-starved 135-pound division.
The obvious elephant in the room is the fact that Tate has lost to dominant divisional champion Ronda Rousey twice before; once to lose the Strikeforce belt in March 2012 and again as the culmination of their bad blood-fueled feud on The Ultimate Fighter (TUF) 18. She was also finished both times, putting her in a limbo where a title shot is certainly far from guaranteed.
It's tough to argue against "Rowdy's" track record against Tate, yet "Cupcake" was the woman who took Rousey the furthest by far, and with the way that the brutish champion is rolling through competitors in under a minute these days, Tate is starting to look not all that bad.
Her skills have certainly improved since she lost to Rousey the second time, and while the same thing can certainly be said for the champ, it can be argued that the popular Tate is getting a raw deal from her employers, at least somewhat. Here are three reasons why.