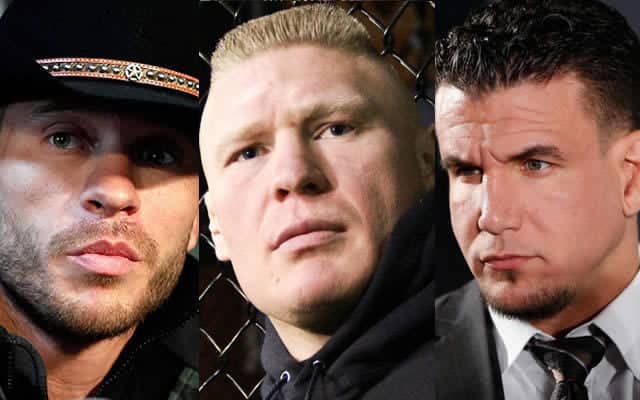 Ask any professional fighter and they'll tell you the same thing – injuries are inevitable in MMA.
No-one who goes toe-to-toe in the cage is going to emerge unscathed, and it's an all-too-common occurrence for pro fighters to be dealing with niggling injuries on an ongoing basis, while most will have had spells where they've had to go under the knife or sit on the sidelines for months at a time due to more serious ailments.
In the majority of cases these are not career-threatening issues, but as you'll read in this article, there are some stars who have had to face up to the possibility that they may lose their livelihood due to brutal injuries they've sustained either in competition, in training, or sometimes just in their normal everyday lives away from the cage.
We'll also take a look at rare examples of fighters who have been competing for years, only to suddenly discover that they have an underlying medical condition that could bring their career to an abrupt halt.
At times it's tough to read what these guys have gone through, but this the reality of being a fighter, and nobody who sets foot in the Octagon emerges unscathed.
Donald Cerrone
Fan favorite Donald 'Cowboy' Cerrone has had a long and successful career in mixed martial arts, but his time in the sport almost came to a sudden, painful conclusion long before he even had a chance to became famous.
Back in the summer of 2006, Cerrone was in the middle of his first year as a professional fighter when his love of extreme sports led to him suffering a gruesome ATV crash that, "just kind of spilled my guts out."
Cerrone had essentially been disembowled by the handlebars of his ATV, leaving him In the worst pain of his eventful life and so close to death that he had to be revived three times that day.
On the operating table, surgeons would remove a large portion of his intestines and a section of his stomach, leading to him being put in a medically induced coma for two weeks.
Three months after his brush with death, Cerrone somehow returned to fighting with a submission victory, but he still suffers intestinal issues to this day, including in 2012 when he was rushed to hospital after his stomach rolled around his intestine, leaving him in agony.
Thankfully doctors were able to correct that issue, and in true 'Cowboy' fashion, against everyone's advice, he fought Jeremy Stephens in the UFC just three weeks later, winning by decision.
If you enjoyed this story, please share it on social media!