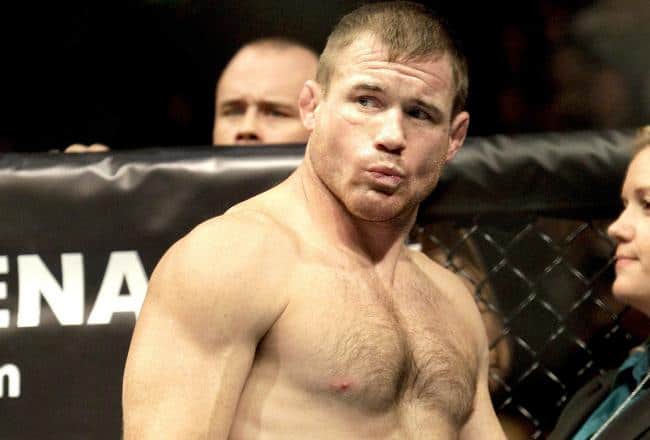 Matt Hughes
Along with Georges St-Pierre, Matt Hughes is considered the greatest welterweight to ever live.
Quite honestly, it would be quicker and easier if we listed the accomplishments Hughes didn't achieve. He was a two-time 145-pound IHSA (Illinois High School Association) Class A state wrestling champion. He won in 1991 and 1992 while attending Hillsboro High School (Illinois).
That was all before college.
The cream always rises to the top as does Hughes. This wrestler turned fighter finished his MMA career with a ridiculous 17 KOs.