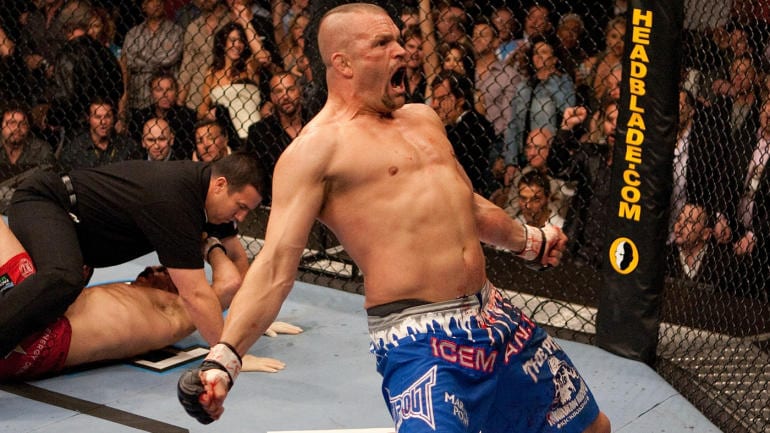 Chuck Liddell
Arguably the most decorated KO artist in UFC history, Chuck Liddell's grappling is nothing to scoff at.
The "Iceman" became a division I wrestler at Cal Poly (California Polytechnic State University) in San Luis Obispo California. Liddell would use his grappling chops in a way the UFC had not seen since.
Liddell decided to use his wrestling in reverse. That is, the "Iceman" used his wrestling to keep the fight standing, ensuring his opponent would have to stand toe to toe with the deadliest KO artist in UFC history.
Liddell has a staggering 20 KO wins to his credit. He can add another one if he sleeps rival Tito Ortiz in their upcoming bout.