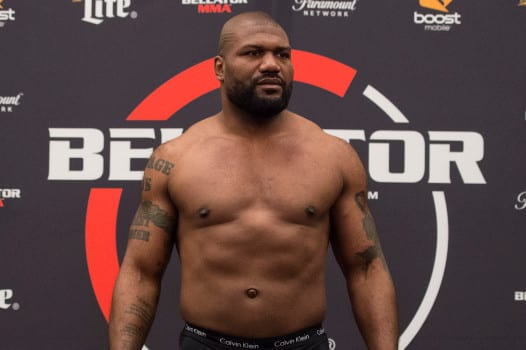 Quinton Jackson
Quinton 'Rampage' Jackson is one of the most prolific KO artists in MMA history. Perhaps that's why people forget he was a great wrestler in his own right.
In the early days of MMA, Jackson saw the success of other wrestlers and decided to try his hand at the sport. He started off 10-1 and gained notoriety due to his impressive slams.
Jackson then took his brand of violence to Japan where he quickly became a fan favorite in Pride Fighting Championship.
"Rampage" is still at it. He will be fighting Wanderlei Silva for the fourth time at Bellator 206 from Sacramento, Calif. tonight (Sept. 29, 2018).
Will Jackson score another highlight reel KO?