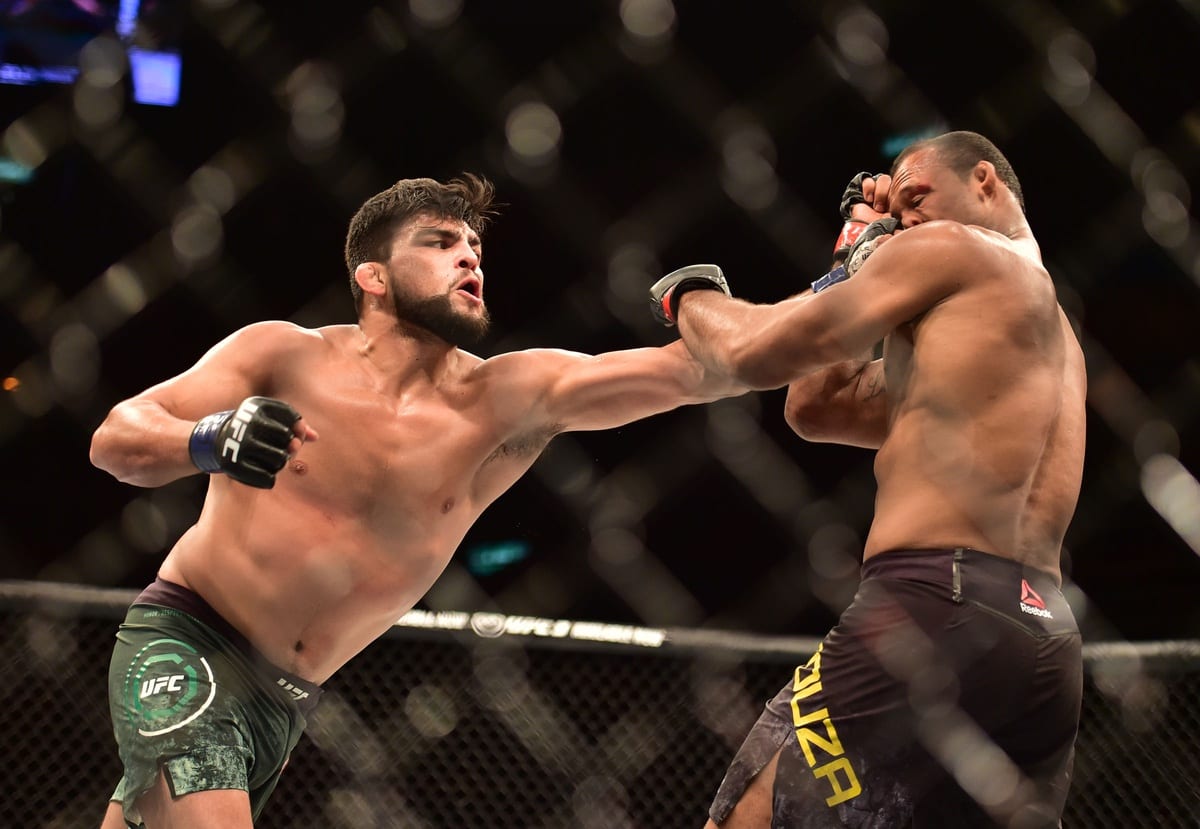 5. Kelvin Gastelum Defeats Jacare Souza – UFC 224
In this battle of middleweight contenders, Gastelum managed to get past perennial top three middleweight Jacare Souza with a split decision victory, but that doesn't reflect exactly what happened in the cage at UFC 224.
The Ultimate Fighter season 17 winner had been tearing through rly every middleweight he faced after moving up from 170 pounds, scoring first-round knockouts over former UFC champions Vitor Belfort and Michael Bisping. While the Belfort KO was eventually overturned, Gastelum had only lost to Chris Weismann at middleweight, and that likely should have changed after UFC 224.
Jacare likely saw his last chance for UFC middleweight gold go out the window because of this more than questionable decision.