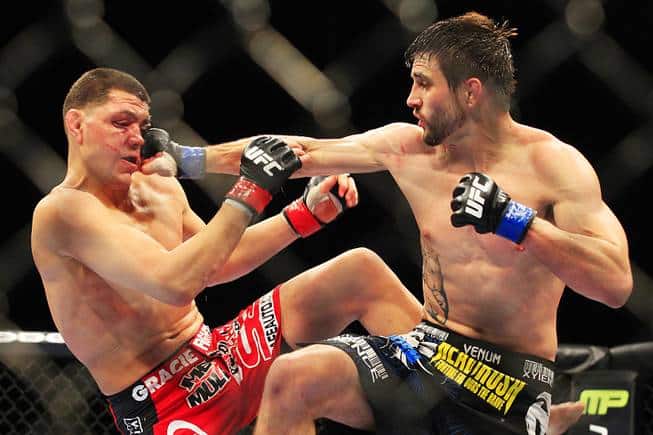 7. Carlos Condit Defeats Nick Diaz – UFC 142
The resulting fallout that ensued following this judging blunder continues on to this very day, with vocal Diaz fans always chiming in whenever Condit's interim UFC welterweight title is discussed.
The two duked it out to determine the UFC interim welterweight champion while GSP was sidelined with injuries.
Condit employed a rather mobile and "elusive" gameplan, oftentimes appearing to run away or avoid Diaz entirely.
Diaz spent the five round fight tracking Condit down, trying to cut off the cage while exerting Octagon control.
Somehow, the judges mistook Condit's inactivity with elusiveness, and awarded him the decision victory.