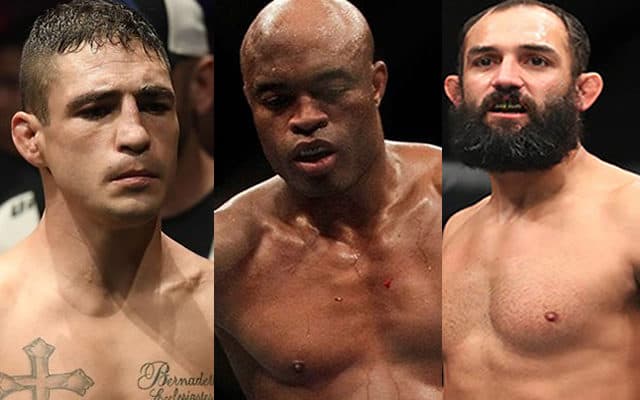 When is enough enough? For many of the best MMA fighters, that's the toughest question to answer when it comes to ending their own careers in the cage.
Whether it's due to their natural fighting instincts, their continued need to make ends meet, a stubborn refusal to accept that their time has come and gone, or just scant regard for their own well-being, many veteran stars end up delaying the inevitable far longer than they should.
The consequences for that can be devastating, and in this article, we'll look at 10 high-profile UFC stars who have already traveled far down that path as they continue to put their long-term health and legacies at risk by delivering subpar performances and enduring repeated beatdowns in the Octagon.
Fighting is a fast-paced, notoriously unforgiving contest.
To be clear, we, as fans and/or writers can never tell a fighter when he or she should hang up their gloves, but at a certain point, it becomes difficult to watch our once-great idols sustain what could be life-altering trauma, and that pales in comparison to the heartache suffered by that fighter and their own family. With that said, let's take a look at 10 formerly elite combatants who could avoid all (or at last most) of that by walking away right now.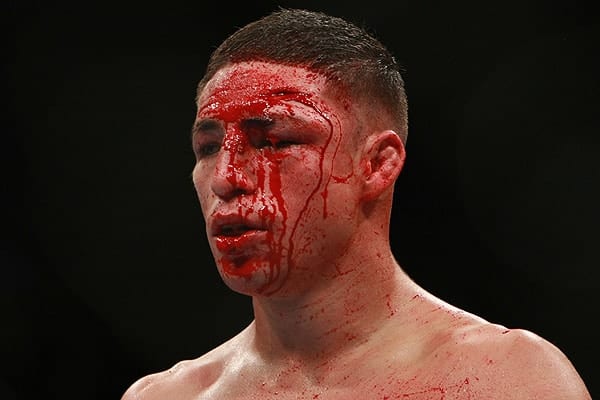 Diego Sanchez
For many years, Sanchez was hailed as having one of the best chins in the game, holding a proud record of having only being stopped once (due to a cut) in 34 fights stretched over a 14-year period, despite having been in numerous brutal and bloody battles from featherweight all the way up to middleweight.
Then in July of 2016 at the historic UFC 200 event, his chin finally gave way when Joe Lauzon flattened him in just 86 seconds.
Though he did win his next fight, worse was to come in 2017 as Sanchez suffered back-to-back knockouts against Al Iaquinta and Matt Brown in a matter of minutes.
Even before this recent decline, Sanchez's penchant for slugfests had led to concerns that he was taking too much punishment in the Octagon, and if it hadn't been for highly controversial split decision victories over Takanori Gomi and Ross Pearson, he would have been on a six-fight losing streak from 2012-2015.
Nevertheless, the 35-year-old warrior's fighting spirit still burns bright and so he's vowed not to retire, and unfortunately, with his record showing that he's never lost more than two fights in a row, he'll likely be allowed to continue to compete even though it's clearly against his best interests. If you enjoyed this story, please share it on social media!