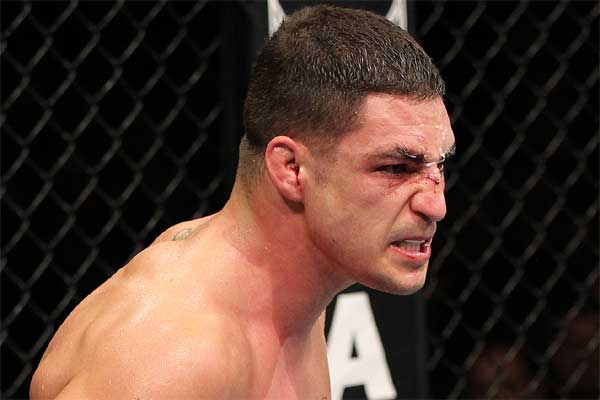 Diego Sanchez
At the peak of his stardom, Sanchez found himself being ripped off by a charlatan who was masquerading as a friend.
This was back in 2009 when Sanchez was competing in memorable Octagon wars with Clay Guida and BJ Penn, and by his own admission his growing fame had gone to his head and he was living a "rockstar lifestyle."
Hanging out with the wrong crowd and taking drugs and alcohol, Sanchez wasn't making good decisions, and that included opting not to employ a reputable manager, instead having one of his friends look after his finances.
Unfortunately for Sanchez, that so-called friend was a con-artist who would go on to embezzle him for $170,000.
"I let some bad influences get into my life and it was a downward spiral," Sanchez recalled in an interview with MMAWeekly Radio. "It was like a tornado sucking everything in."
By early 2010, Sanchez had been left flat-broke and came to the conclusion he had to turn his life around, leaving the party lifestyle and bad influences in California behind in exchange for the calm and tranquility of a rural area outside of Albuquerque, New Mexico.