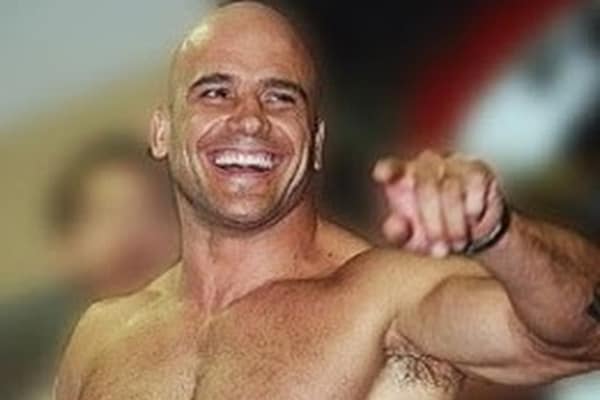 Bas Rutten
It was a big shock when Bas Rutten announced his retirement back in 1999 given that he'd only just won the UFC's heavyweight title and had been planning to drop down to light heavyweight next in an attempt to become a two-division champion.
During his next training camp, Rutten's body had let him know in no uncertain terms that after 30 professional MMA fights it couldn't take anymore, with serious knee, bicep and tendonitis injuries leading his doctor to the conclusion that he had to hang up his gloves.
Given that he never fully recovered from some of those injuries, it was a surprise when Rutten decided to come out of retirement seven years later in 2006 at the age of 41.
Rutten's comeback would be against a late replacement opponent in Ruben Villareal – a heavy-handed journeyman with a 3" height and 46-pound weight advantage.
Admittedly, Rutten was still the firm favorite to win, but if there were ever a time to demonstrate ring rust then this would be it after such a long layoff.
However, from the opening bell Rutten demonstrated crisp, clean punching combinations, snapping Villareal's head back. To his credit, Villareal demonstrated a sturdy chin, but Rutten's kicks were still as deadly as ever and it only took three to the legs for his opponent to start limping heavily, with a fourth then leaving him on the floor writhing in pain for a first-round TKO finish.

Rutten's skills, timing, and power clearly hadn't deserted him, but his old injuries were quickly coming back to haunt him, leaving him with no choice but to retire for good this time.