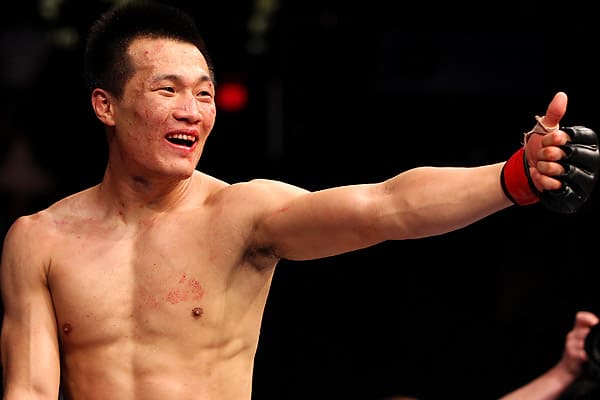 Korean Zombie
'The Korean Zombie' Chan Sung Jung quickly became a cult favorite in the WEC and UFC and even fought Jose Aldo for the featherweight title in 2013.
However, soon after losing that title fight, the popular star was called up for mandatory military service duty in his native South Korea that would keep him out of the Octagon for the better part of three years.
After such a long time away from competing it seemed like a tall order when Jung's first fight back in early 2017 came against a tough opponent in Dennis Bermudez, who was 9-3 in the UFC at the time.
The Zombie seemed undaunted by the challenge though and proceeded to leave everyone stunned by how sharp he looked as he served up a devastating highlight-reel uppercut KO midway through the first round to catapult himself straight back into the division's top 5 rankings.