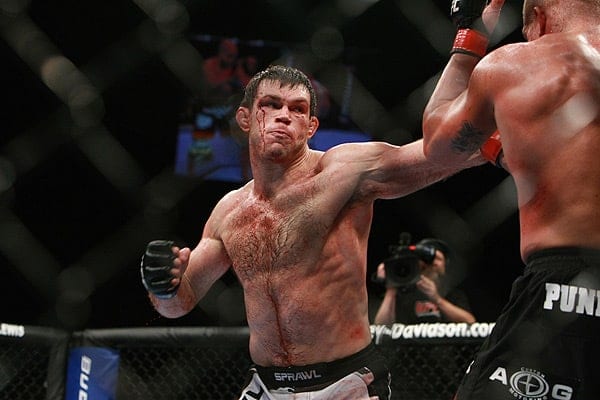 Forrest Griffin
Injury woes kept former UFC light heavyweight champion Forrest Griffin out of action for 15 months from late 2009 to early 2011 and upon his return, he admitted that the longest layoff his career had made him nervous that he may be rusty for his upcoming fight with Rich Franklin.
"It was too long without competing," Griffin confessed prior to UFC 126. "This is the most ring rust I've ever had. I'm not excited about it."
It wasn't helped by the fact that he was facing a former middleweight champion in Franklin who had moved up to light-heavyweight in style by knocking out Chuck Liddell in his last fight and was now the slight favorite heading into this encounter.
However, Griffin's pre-fight concerns about starting the fight slowly quickly evaporated as was able to dominate Franklin on the mat in the first round and then hurt him standing in the second en-route to a competitive yet still relatively comfortable unanimous decision victory.