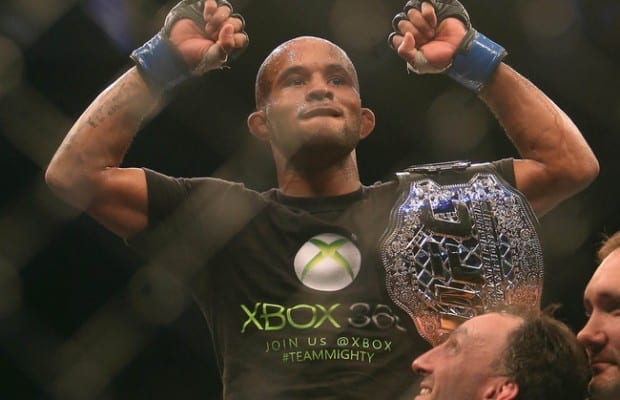 Demetrious Johnson
These days Demetrious 'Mighty Mouse' Johnson is the undisputed king of the UFC's flyweight division and one of the top ranked pound-for-pound ranked fighters in the world, but it wasn't so long ago that he still had a humble day job.
For the first 15 fights of his MMA career, including a lengthy stint in the WEC promotion and three fights in the UFC, Johnson worked at a recycling factory operating a forklift truck from 7am to 3pm each day, fitting his MMA training in afterwards.
When Johnson's long-time coach Matt Hume first asked him to focus full-time on fighting he refused, fearing that he may never reach a high enough level in the sport to be able to look after his family.
He did eventually take the plunge though, and thankfully it worked out well, though despite his success in the Octagon he's still not one of the biggest earners around, so he's not ruled out the possibility that one day he might have to go back to work.
However, he doesn't plan on going back to grueling factory work, and instead has his sights on using his notoriety to become a video game streamer.

"I'm building my viewership and community now, so when I'm 38 years old and I'm done fighting I can have streaming as my main source of income, hopefully."