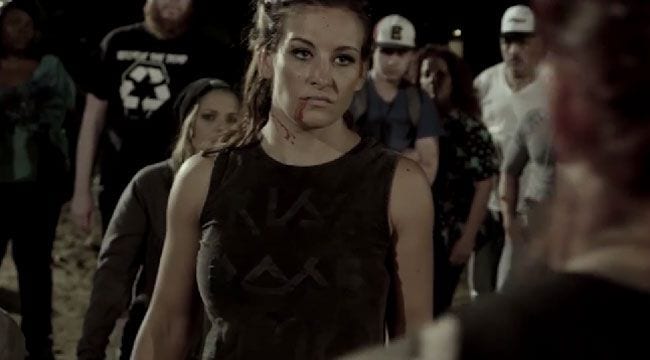 5. Miesha Tate
Speaking of Holly Holm, we now move on to the woman who ended Holm's short reign as champion, Miesha 'Cupcake' Tate.
Tate is a pioneer of women's MMA, who has fought and beaten some of the best competitors the sport has to offer over the span of her near decade-long combat sports career.
Tate's five-fight win streak since losing to Ronda Rousey in 2013 came to an end when she dropped her title to Amanda Nunes in the main event of UFC 200 this past July, but she did get the chance to cash in on the opportunities that come along with being champion with her role in Fight Valley.
Tate co-stars in the film along with Cris 'Cyborg' and Holly Holm, and you can check out a clip from her performance in the film here:
Tate was also featured in the award winning documentary Fight Life alongside boyfriend and UFC men's bantamweight contender Bryan Caraway.

She is currently slated to take on Raquel Pennington at UFC 205 in her next bout inside the Octagon.