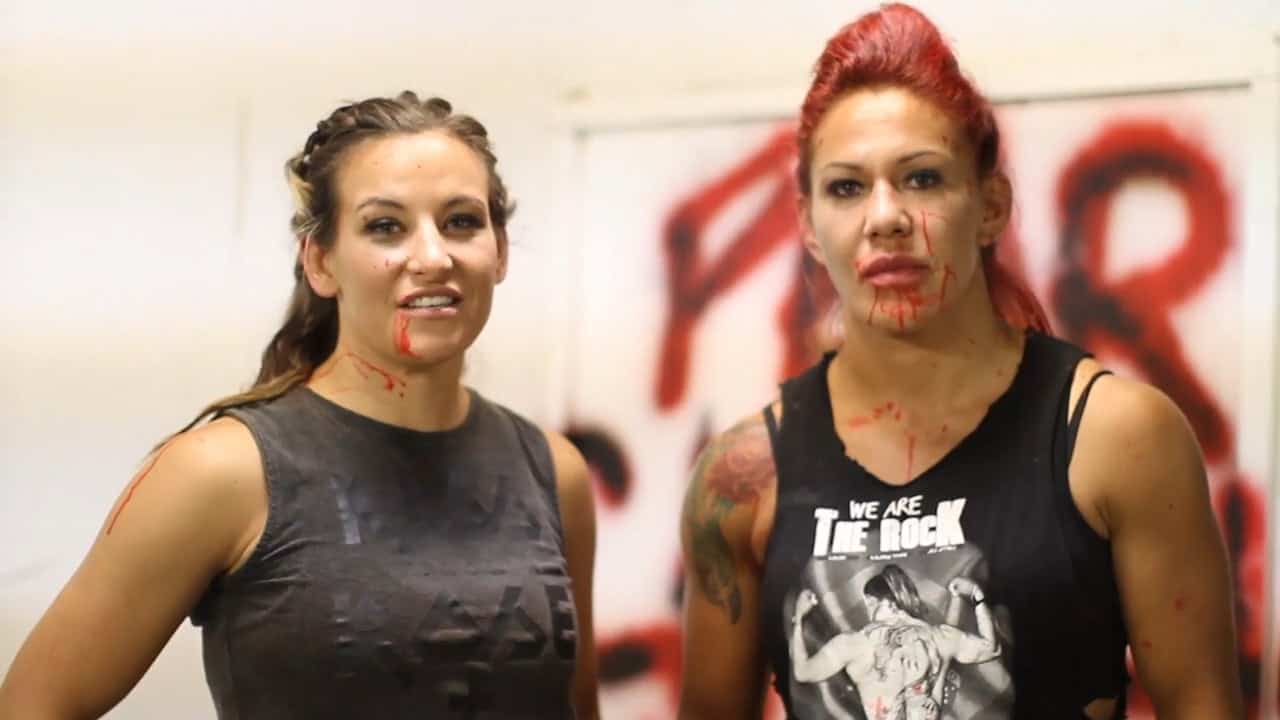 8. Cris 'Cyborg' Justino
Arguably the most feared woman on the planet today, Brazilian powerhouse Cris 'Cyborg' Justino is just getting her name out into the MMA world after having competed in the UFC's Octagon twice now.
The former Strikeforce champ, and current Invicta FC featherweight champion has left a trail of unfortunate souls in her path to the UFC, now having made quick work of both women who have met her under the UFC's banner.
While Justino has yet to scrap with the elite of the UFC's female roster, she did throw down alongside former champions Holly Holm and Miesha Tate in the film Fight Valley.
Unfortunately we can't show you a scene from Cyborg's role in film, but you can check out a behind-the-scenes clip with the Brazilian champ here:
https://www.youtube.com/watch?v=BEOfRCP4VfY