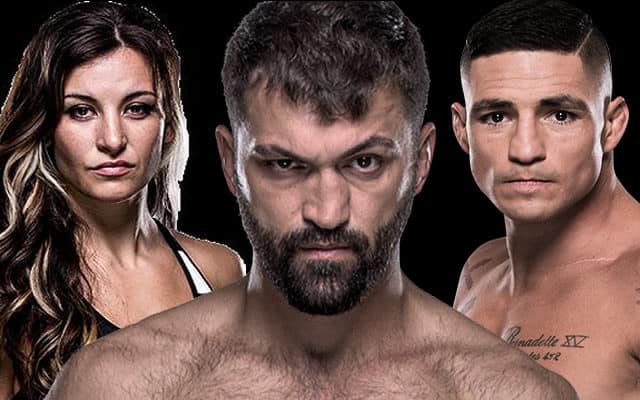 We've all seen the carnage that can ensue when two MMA fighters clash in the cage, but what happens when you put one up against an untrained civilian?
From wannabe tough guys with a chip on their shoulders, through to fight fans who are curious to know what its really like to face a seasoned pro, in this article we'll look back at ten video examples of members of the public going toe-to-toe with an MMA fighter.
Chad Griggs
'Standing Eight-Count' was a short-lived Fight.TV show that pitted combat sport professionals against 'average Joes,' and one match-up saw UFC and Strikeforce veteran Chad Griggs lock horns with Nathan Brinkley, an MMA fan who had a background in Brazilian jiu-jitsu, but had never been in a fight.
In fact, the 170-pound Brinkley admitted that one of the reasons he liked BJJ was that it meant he could avoid getting hit in the face, while his training for the fight with Griggs had consisted of "mostly mental preparation," in addition to "kicking the crap" out of a heavy bag and "shadow-boxing with friends."
The bell had barely sounded in the first round of the challenge fight when the 250-pound Griggs stepped in with a big right hand and floored Brinkley.
To his credit, Brinkley took the standing eight-count and continued, but it was clear from his awkward, timid movement that he was completely out of his depth and he soon found himself on the canvas once again.
Brinkley made the mistake of getting back up to his feet again, leading to Griggs head-hunting him with a powerful uppercut that put him down for the third and final time.
"I've never felt anything like that before," the still-shaken Brinkley confessed afterward.
If you enjoyed this story, please share it on social media!