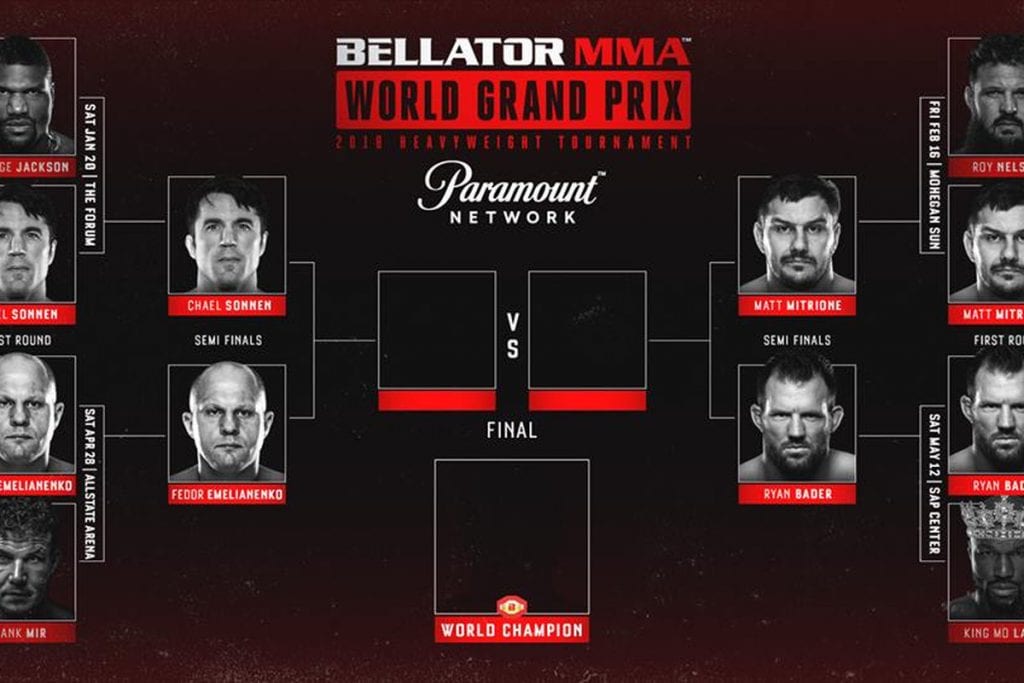 The Heavyweight Grand Prix Semifinals
This is a no-brainer.
If you are tuning in this weekend to the fights chances are you are looking forward to the Heavyweight Grand Prix semifinals.
Bellator 207 on Friday night will give us Matt Mitrione vs. Ryan Bader. Most fans and prognosticators have jumped on the Bader hype train, and for good reason. Not only is Bader the most physically gifted fighter in the tournament but also the current light heavyweight champion as well. Mitrione is a legit heavyweight that has big-time power, as seen in the Emelianenko fight.
Saturday night's Bellator 208 will feature "The Last Emperor" Fedor Emelianenko taking on "West Lins Bad Boy" Chael Sonnen. Like Bader, Sonnen isn't a true heavyweight fighter. But unlike Bader, "The American Gangster" is a long shot to win the Grand Prix. As for Fedor, I can't think of a better way to end his Hall of Fame career than to win Bellator's Heavyweight Grand Prix.
If you enjoyed this story, please share it on social media!