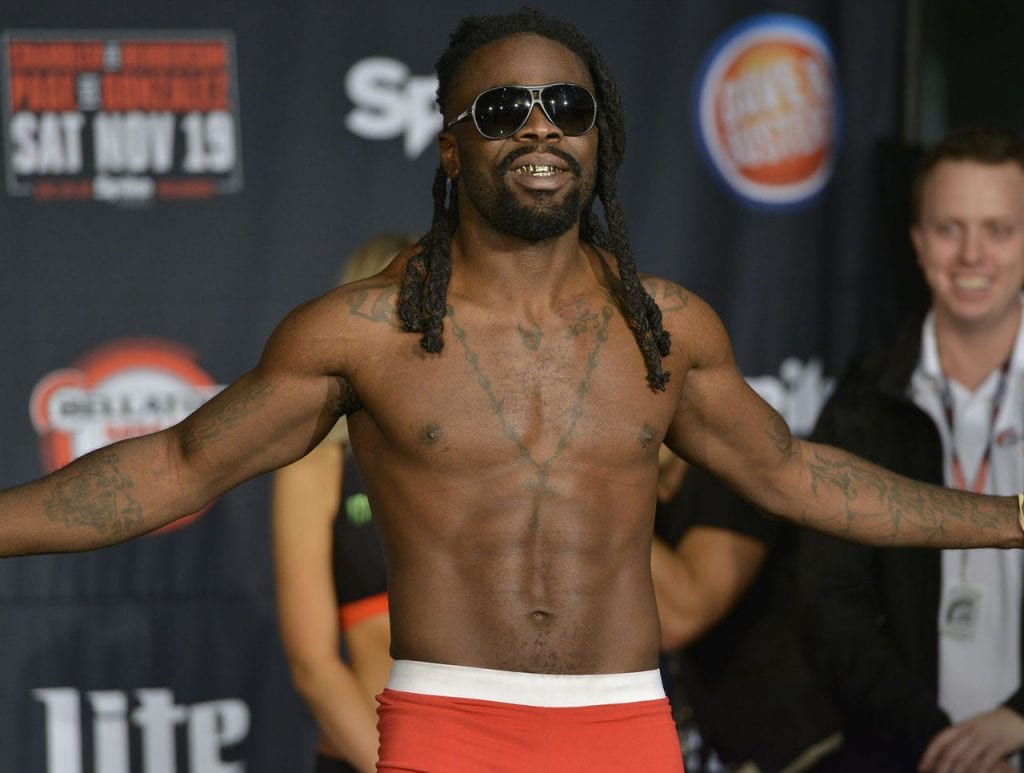 Baby Slice 
He may not have the name recognition that his father Kimbo Slice had, but Kevin Ferguson Jr. is a promising lightweight fighter.
Granted, when Baby Slice first started training MMA many fans questioned his commitment. However, Ferguson Jr is now three years into his fight career, and ever since he started working with Antonio McKee at The Body Shop gym his game has improved dramatically.
Baby Slice will be fighting Corey Browning at Bellator 207 in a feature main card fight, just one more reason to tune in this weekend.
If you enjoyed this story, please share it on social media!