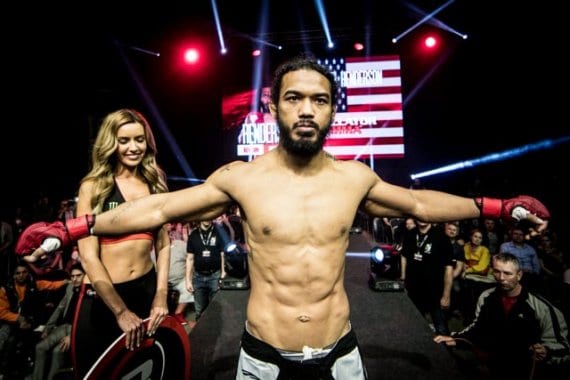 Benson Henderson Is Back
If you didn't realize that Benson Henderson was fighting Saad Awad in the co-main event of Bellator 208, then you are like most people.
It's no secret that this weekend's Bellator fights are going to be dominated by headlines of the Heavyweight Grand Prix and Fedor Emelianenko, but is Henderson still a relevant lightweight competitor? I guess we'll find out on Saturday night.
The man that Henderson will be fighting is riding a four-fight winning streak and looks to make 'Smooth' his fifth straight victim.
Are Henderson's best days behind him, or will he add to his most recent victory over Roger Huerta? We'll have to tune in this weekend to find out.
If you enjoyed this story, please share it on social media!