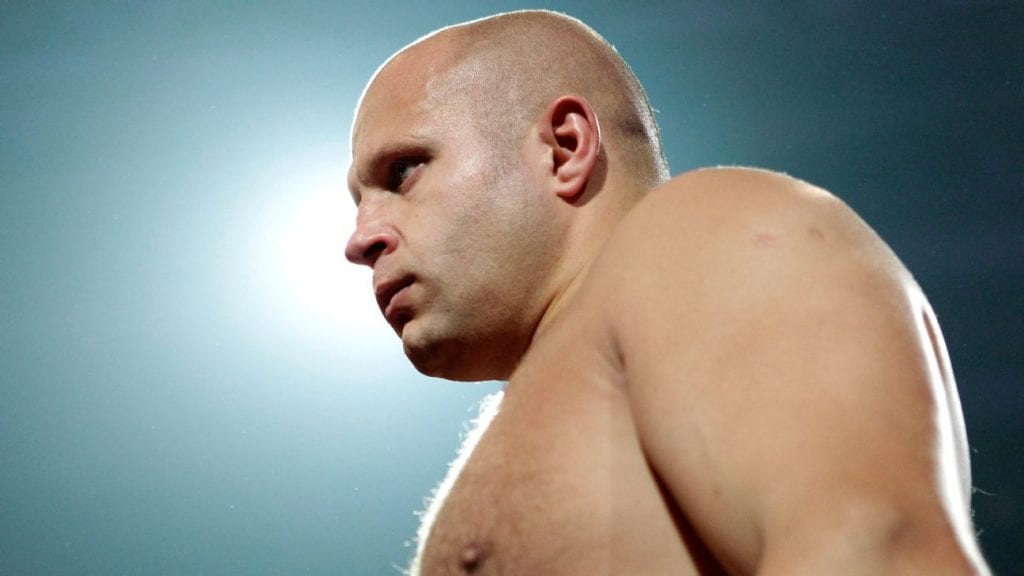 Fedor Emelianenko
It doesn't happen all that often, but when it does no one can deny there is some added mystique in the air when Fedor Emelianenko is going to fight in the States.
Saturday night (Oct. 13, 2018) will mark the fourth time "The Last Emperor" has competed in the United States since 2011. He will be facing Chael Sonnen in the main event of Bellator 208. The match is one of two semifinal bouts that take place this weekend for Bellator's Heavyweight Grand Prix.
Whether or not Fedor wins is almost a non-issue. Just as we saw with last weekend's UFC 229 melee, fans want to see entertaining fighters like Conor McGregor and Khabib Nurmagomedov.
Emelianenko definitely checks all the boxes for an entertaining fighter and so does his boisterous opponent 'Chael P.' Sonnen.
If you enjoyed this story, please share it on social media!