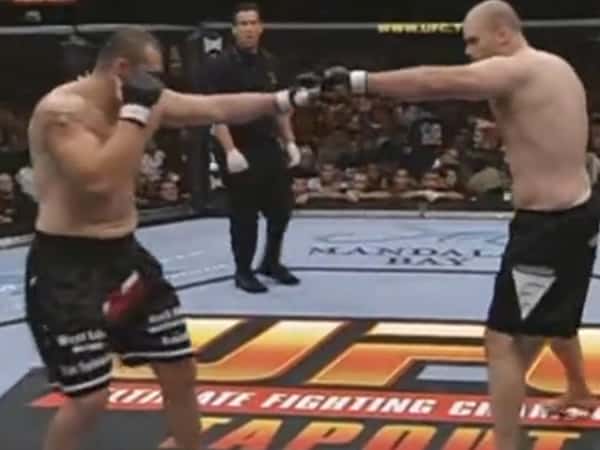 Tim Sylvia vs. Gan McGee
UFC 44 was one of the promotions biggest ever events at the time, and the co-main event heavyweight title fight that night between the champion at the time, Tim Sylvia and Gan McGee was billed as a "Battle Of The Giants."
This was a fight that was big in every sense of the word, with Sylvia standing 6'8" and holding a perfect 15-0 record at the time, while McGee stood 6'10" tall and had won 12 of his 13 professional fights.
Both men looked to trade punches in the opening round, with Sylvia getting the better of it as he repeatedly fed McGee the jab, while looking to set up his right hand.
Approaching the two minute mark, Sylvia was able to find a home for his powerful right hand not once, but twice in quick succession to the chin of 'The Giant', toppling him to the canvas.
Sylvia followed up with thunderous right hands on the mat, appearing to knock out the motionless McGee, though officially it was recorded as a TKO.

This was a big win for 'The Maine-Iac', but his celebrations were short-lived as he'd test positive for steroids afterwards, leading to him being stripped of his title.