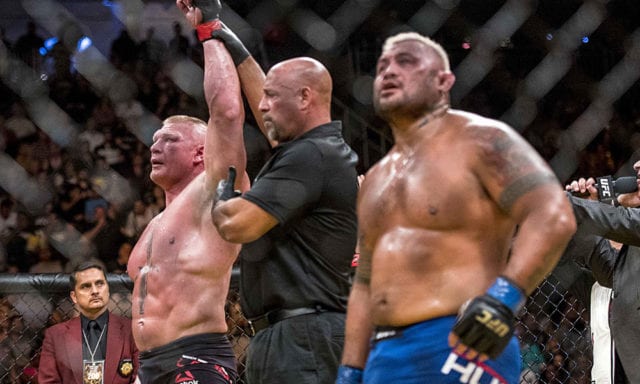 Over the past nearly 25 years, the UFC and the sport of mixed martial arts as a whole has provided fight fans with countless shocking, compelling moments, but some memories stick out as much more shocking than the others.
Fighters have had their legs snapped like a twig mid-fight, thrown sucker punches after the bell, and done several other seriously jaw-dropping occasions inside the octagon.
Check out the 10 most shocking moments in MMA history: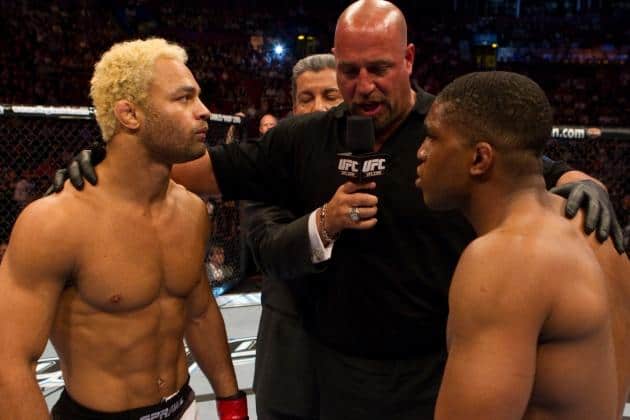 10. Paul Daley Punches Koscheck After Bell
It's kind of funny that punches and kicks thrown within regulation time don't raise any eyebrows, but one strike errantly thrown after the bell is enough for a lifetime ban.
Daley learned the hard way that the UFC does not tolerate cheap shots. The scene was indeed quite jarring, as no one has thrown a cheap shot so blatantly before or since.
The sucker punch caused complete pandemonium and the fallout forced "Semtex" out of the UFC for good. The scene was truly shocking and caused a great deal of confusion before "Big" Dan Mirgliotta quickly stepped in.
Definitely a shocking moment for UFC fans.
If you enjoyed this story, please share it on social media!