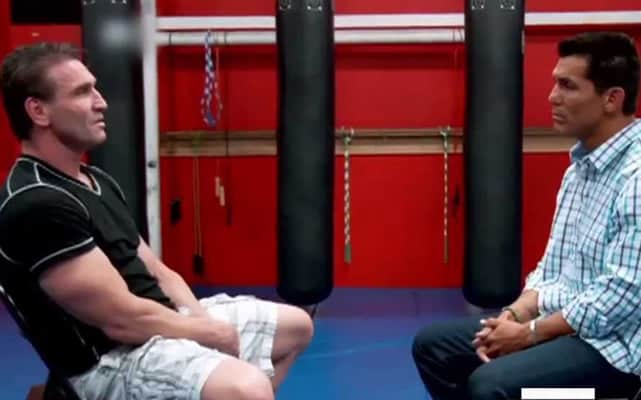 Ken Shamrock vs. Frank Shamrock
Its one thing to be teammates, but UFC Legends Ken and Frank Shamrock were also adopted brothers, yet they still became embroiled in a bitter feud that would last decades.
The two had been adopted by Bob Shamrock, who ran a boy's home for troubled kids and Ken, the elder of the two, would become Frank's mentor and teammate at the 'Lion's Den' gym, helping oversee his early success in MMA.
When Ken left the UFC for pro-wrestling, he put Frank in charge of the gym but didn't give him any freedom to put his own stamp on how things were run, and so Frank became lazy, and that eventually led to a dust-up with his brother.
Frank quit the gym as a result, and when his father Bob gave him an ultimatum to either make things right with Ken or they couldn't have a relationship, he cut ties with him too.
That infuriated Ken and led to the two brothers essentially not speaking for well over a decade, though they continued to feud publicly via the media over the years and at one stage even signed a contract to fight each other, though it didn't come to fruition.
Their relationship hit a new low in 2010 when their father fell gravely ill and Frank refused his dying wish to see him and then didn't attend his funeral.

In 2013 the brothers finally reconciled during an emotional reunion during Frank's Spike TV documentary, 'Bound By Blood,' and a few years later Ken would ask his brother to corner him for his rematch with Royce Gracie in Bellator.