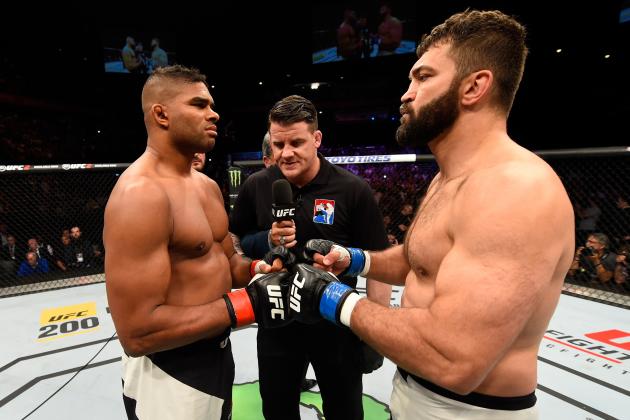 6. Andrei Arlovski vs. Alistair Overeem
Tensions ran high at the Jackson Wink MMA academy in 2016 when it emerged that heavyweight star Alistair Overeem was seeking a UFC fight with his training partner Andrei Arlovski.
There had already been bad blood between the two a couple of years earlier when Arlovski publicly stated that Overeem, "injures everyone he trains with," after the Dutch fighter accidentally hurt Jon Jones in sparring.
Arlovski noted that only a few days earlier Overeem had landed a full-force knee to his midsection that left him with a suspected broken rib.
A fight between the two was booked for UFC Fight Night 87 and both insisted they would be training for the showdown at Jackson Wink.
In the past, coach Greg Jackson had avoided teammate vs. teammate fights, but on this occasion he went against protocol by cornering Arlovski, saying that he was "kind of a special case," while Mike Winklejohn also followed suit.
However, despite the backing of the gym's two main coaches, Arlovski would still go on to lose the fight to Overeem by TKO.

The following year Arlovski left the gym while Overeem has stayed put.