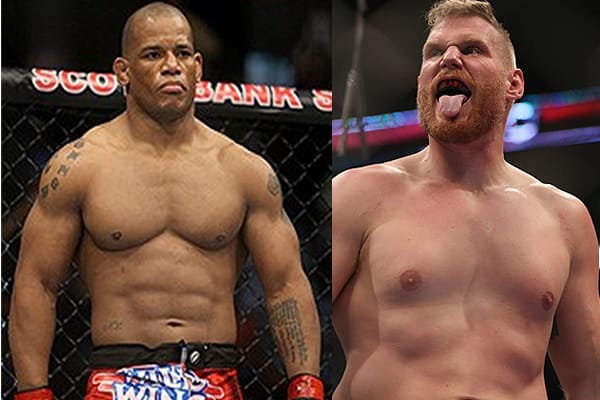 7. Hector Lombard vs. Josh Barnett
In his prime, Hector Lombard was one of the most feared middleweights in the sport, going 25 fights without defeat.
But there were widely circulated rumors that he went just as hard on his teammates in the gym.
Apparently, that led to a behind-the-scenes feud with UFC heavyweight star Josh Barnett, which became public when Lombard called him out at Bellator 24 in 2010 despite the huge size difference between them.
Over time details emerged of the bad blood between them, with coach Erik Paulsen recalling that one day they were scheduled to spar for five minutes in the boxing ring, but ended up going at it for 32 minutes after Lombard allegedly broke Barnett's nose with an overzealous punch.
During another session at the gym sometime later, Barnett decided to teach Lombard a lesson for bullying other fighters by taking him to the mat and refusing to let him back up, while "working him over pretty good," until his rival "freaked out."

Despite repeatedly stating his desire to settle their differences in the cage, Lombard has never had the chance to fight Barnett since, and a request to compete in a grappling match also fell on deaf ears.