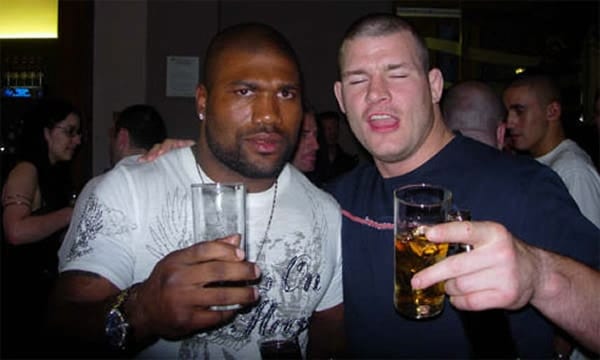 8. Quinton 'Rampage' Jackson vs. Michael Bisping
Quinton 'Rampage' Jackson and Michael Bisping were once good friends and teammates at the 'Wolfslair' gym in the UK, but a wedge was driven between them in 2012 when 'The Count' split from the team after falling out with the owners.
"F-ck Michael Bisping," 'Rampage' later told fans during a Twitch stream, calling him, "a traitor."
Rampage claimed Bisping used to hurt his sparring partners and also dragged him through the mud during a court case involving his ex-manager at Wolfslair.

"He's a f***ing a**hole," Jackson fumed. "I've never done anything wrong to him. You don't do that to your teammates. He's a cheap motherf**ker because he doesn't like to pay his manager when he owes him money. That doesn't have anything to do with me. In order to help his case he lies on me and gives some bulls**t statements.
"I'd fight him on the playground if I knew I wouldn't go to jail."
Bisping soon blasted back at his former friend and claimed he'd, "fight him [at] any weight he wants."

However, the grudge match never became a reality, with 'Rampage' moving on to Bellator, while Bisping stayed put and became the UFC middleweight champion.