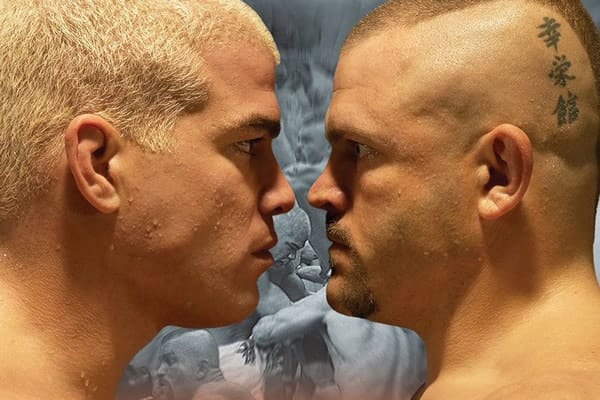 1. Chuck Liddell vs. Tito Ortiz
Originally friends and training partners, UFC hall of famers Chuck Liddell and Tito Ortiz would go on to have one of the greatest rivalries in the history of the organization.
Managed by Dana White, they each made a big impression in the company and Ortiz won the light heavyweight title, but when the UFC tried to book Liddell as his next title challenger he became evasive and claimed they'd made a pact not to fight each other – something that Liddell flat-out denied.
Following a year of delays, Ortiz's friendship with Liddell had crumbled beyond repair, but after losing his title to Randy Couture, he finally agreed to fight Liddell in a 2004 title eliminator.
Liddell walked to the Octagon at UFC 47 with a broad smile on his face, convinced that Ortiz was no match for him, and proceeded to KO him early in the second round.
The feud wasn't over though, and they would square off again at UFC 66 in 2006 where'The Iceman' again came out on top, with his third round TKO being watched by a record one million viewers on PPV.
On TUF Season 11 in 2010, their rivalry was rekindled as head coaches ahead of a trilogy fight, but that fell through when Ortiz pulled out injured, which Liddell took as proof that he was scared to fight him again.

The now-retired fighters have never fully buried the hatchet in the years since, though Ortiz has publicly admitted that Liddell, "had my number" in the Octagon and expressed regret that their bitter rivalry ruined their friendship.